This post contains affiliate links.
Mornings can feel pretty crazy. Once that alarm goes off, it already jolts you to jump out of bed and feel rushed. Then you have to deal with your crazy bedhead.
When getting ready, we all have our priorities. Some of us find that make-up is the most important thing and so they spend their time getting their face done. Whereas for myself, I feel that my hair makes or breaks how I feel and look.
The only problem is that I am also lazy; I don't enjoy spending much time getting ready. I feel that I should be able to get up in the morning and have a beautiful fresh look, just like in the movies.  I'm sure you also feel the same way.
That is why my mission is to find ways to simplify my routines, especially in the morning, when I would rather have time to sip my cup of tea instead of getting ready for the day.
Over the years, I have tried many hair styling tools. My go-to was always the flat iron. Even though my hair is naturally straight, the flat iron gave my hair that smooth and even straighter look I loved, and it was quick for me to get ready. Then I noticed that my hair would get damaged and dried out.
I now found a tool that not only gives me options for styling but also saves me tons of time getting ready, and I can feel good about my hair when I'm ready to head out.
I now also have a hair routine that works for me to simplify my morning hair routine, and I'm glad to share it with you today.
Use Dry shampoo
I don't wash my hair every day because it dries out my scalp. But everyone is different. A general recommendation, according to WebMD, is to wash your hair every other day or every 2-3 days.
Dry shampoo gives your hair a lift and gets rid of the excess oil in your hair.
Baptiste makes my favorite dry shampoo.  
I've also shared a few alternatives for you to check out.
I like using more natural hair products that don't harden your hair too much because it allows your hair to be re-styled the following day and be touched up, especially if you like or have curly hair.
Minimizing the products in your hair allows you also to reduce washing it too often, saving you time in your morning routine.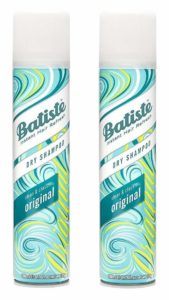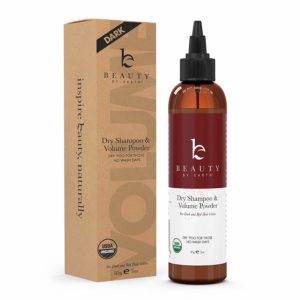 Batiste Dry shampoo
Beauty by Earth
Dry Shampoo

Hair Dance
Dry Shampoo

Spray/Powder
Spray
Powder
Powder
Size
300ml, 10.10 oz

3 oz

1 oz

Organic
No
Certified Organic

Certified Organic

Amazon Price
$6.12 USD
$13.99 USD
$9.99 USD
Use a sea salt spray
You can use a salt spray to add some texture to your hair. If you want a cute messy look, such as beach waves, a great salt spray goes a long way.
You can even make your own salt spray at home.
If you already have natural curls or waves, or you styled your hair the day before with curls/waves, you can freshen them up with the sea salt spray.
Check out this do it yourself sea salt hair spray you can make at home:
Making your own sea salt spray at home, you'll need a spray bottle, if you don't already have one on hand, you can use this one that sprays the water quite nicely.

Use a multi-purpose hair styling tool
My go-to is the Dyson Airwrap. Now, I know it is pretty pricey, but at the time of my purchase, it worked out, because I was tired of my old heavy hairdryer and I was also using the Dafni brush, but I found that my hair would still dry out, so I thought to give this airwrap a try since it offers many hair tools all in one.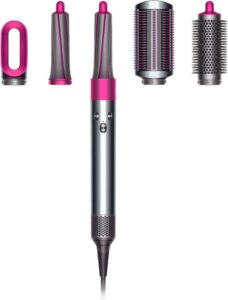 Another tool that has received rave reviews on Amazon is the Revlon one-step styler. If you wash your hair in the morning, both these tools will save you lots of time getting ready, and you get a salon blowout at home.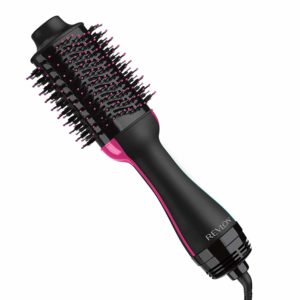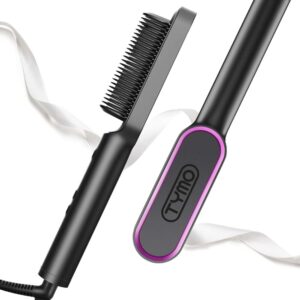 Keep your styles simple
I have mentioned the Dyson Airwrap, and what I enjoy about this tool is that I can create simple styles on my own. I am by no means a hairdresser, which is why having these tools allows me to create some simple, natural styles.
For many years my hairstyle was straight, and it worked for me. I love having straight hair. But now I can mix things up with some curls and waves using a tool like the Dyson airwarp.
https://www.youtube.com/watch?v=ehhmFPVFGIs
https://www.youtube.com/watch?v=5a78KkTwqDo
https://www.youtube.com/watch?v=J09cGeOXVZg
https://www.youtube.com/watch?v=UlXJAB67Aao
https://www.youtube.com/watch?v=SPSfBZzRN-0&list=PLkvJFz1AotStNR-Q8Hc0DdDlM0XkQ-J2O&index=2&t=21s
Get a great haircut that is easy to maintain
An excellent hairdresser knows about hair and gives you advice and tips on the type of style that works best for your hair type.  
When I want to change things up, I let them know what I'm looking for, and I make sure that it is a style I can easily maintain on my own. I tell my hairdresser that I should be able to get out of bed, do a quick tousle, and be good to go. 
Go with the flow
I don't know about you, but over the years, sometimes I want my hair to be styled one way, but for some reason, it seems like it has a mind of its own. I end up feeling frustrated, and I fight with my hair and try to force it to do what I want. Hence why I used to use many hot hair tools.
After many years of frustration and dried-out hair, I learned to work with my hair instead of against it. I have grown to love waves in my hair, which seems to work for me, especially when my hair wants to go one way, but I want it to go in a different direction.
Have a "go-to" hairstyle for those rushed days
When I used to rush to work, I would grab a hair tie and pull my hair back in the ponytail. After a while, I would get tired of how it would look, so I started to watch online videos for ways to add some style to my hair when I feel like I don't have time to style it.  
There are many ways to add some style to ponytailed hair, such as a cute bun. Another idea is to have a messy look, but add a little style to it, which will take only a minute or two. Check out some of the videos below for inspiration.
Use good hairstyling products
Using products that save time and take care of your hair. Such as detanglers, leave-in conditioners, and volumizing products.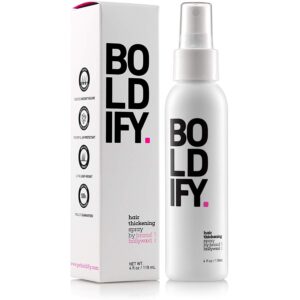 Conclusion
By following some of these hair routines in your daily life, you should be able to claim your mornings back and at the same time, have fantastic-looking hair.
Following my tips will allow you to have more "me" time so you can conquer your day and simplify your morning routine.