Welcome to the resource page where you will find products that I recommend to enhance your daily living and make your life simpler.
INSTANT POTS
Instant Pot Duo Nova 7-in-1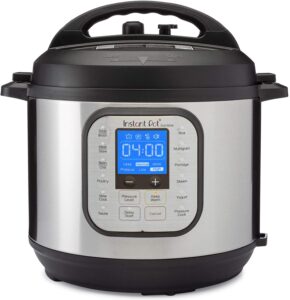 The Instant Pot Duo Nova 7-in-1 is great for beginners. Very simple to use with 13 presents, for you to set it and forget it. With all the different options out there, this is a great buy for people who are testing out the waters with cooking using a multi-cooker for the first time.
Features:
Pressure Cooker, Sterilizer, Slow Cooker, Rice Cooker, Steamer, Sauté, Yogurt Maker, and Food Warmer
6 Quart – up to 6 servings
13 presets
Perfect for first-time users
Instant Pot Duo Mini 3 Qt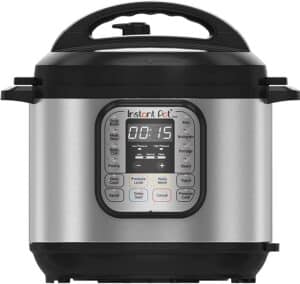 Whether you have limited space in your home, are single, or are a couple, this Instant Pot may be just right for you. It's also great for those who travel and want to bring a taste of home with them, great for van lifers and campers. Make your dish and use the same pot to warm it up for when you're ready to enjoy your meal.
Features:
Space-saving
Small families
Use for traveling
Can be used to accompany larger instant pots, to make side dishes, rice, etc.
Rice Cooker, Pressure Cooker, Slow Cooker, Steamer, Sauté, Yogurt Maker, and Warmer
11 smart built-in programs
3 quart
---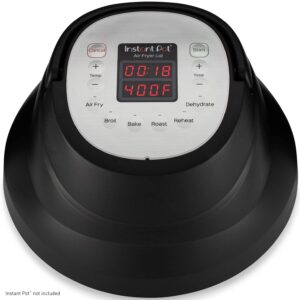 Already own the Instant Pot and don't want to purchase any more kitchen appliances that can take up more space on your counter? But, at the same time, do you want to be able to air fry? Then this accessory is just right for you. Made specifically for the Instant Pot. You can transform your 6-quart Instant Pot into an air fryer using the Instant Pot accessory.
Note: ONLY compatible with the following models in 6Qt: Duo, Duo Plus, Duo Nova, Duo Gourmet, Viva, Ultra, and Lux. Use stainless steel inner pots only.
Features:
Specifically designed for the Instant Pot
Comes with accessories you need to air fry
Air fry, bake, roast, reheat, broil, and dehydrate your food
Mealthy CrispLid for Pressure Cooker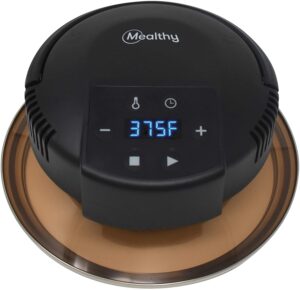 Whether you own an Instant Pot or another brand of multi-cooker, you can use this lid to air fry. With its tempered glass, you are able to see how your food is cooking.
Features:
Not limited to just the Instant Pot, fits other 6 and 8 quart multicookers
Temperature up to 500 degrees Fahrenheit
See-through tempered glass
Dishwasher safe
---
ROBOT VACUUMS
Neato Botvac D3 Connected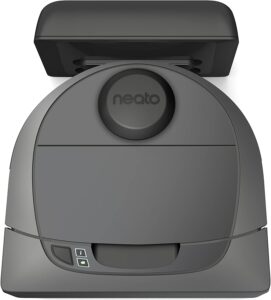 A small and mighty machine, a more affordable robot vacuum. Specialized D shape design allows for ease of cleaning corners. The application is easy to use and set up, or simply push the button to start the machine. Set a schedule for your vacuum to run automatically or use the application from your phone to start it. Come home to a clean floor and your home will always be prepared for any surprise visitors.
Features:
Great for corners
Simple to use
Precise laser navigation
Set cleaning schedule
Has a phone application
Neato D10 Intelligent Robot Vacuum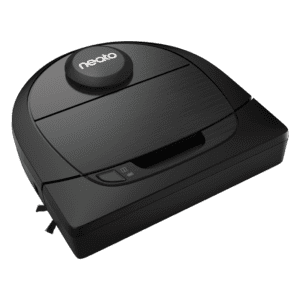 Got any pets? Then this robot vacuum could be the right one for you. Comes with a side cleaning brush, so not only can you get those tough corners but you can also get those little crumbs that get stuck to the side of the walls and baseboards.
Features:
Picks up pet hair
Multiple floor plans
120 minutes run time
Laser navigation
Use with Alexa and Google
iRobot Roomba s9+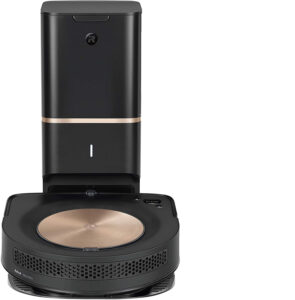 If you like the idea of robot vacuums cleaning your floors without your having to lift a finger, then this is a step up from that. Not only does it automatically vacuum your floors, but it also empties itself out too. Amazing suction power for those of you who have carpets as well as pets.
Features:
Picks up pet hair
Powerful suction on carpets
D shape design for better clean
Automatic cleaning
Creates smart maps of your home
Works with Google and Alexa
---
ROBOT VACUUM AND MOP COMBO
Eufy by Anker, RoboVac G10 [Hybrid]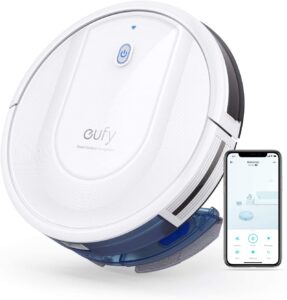 An affordable hybrid robot vacuum and mop. Use this robot to clean under most furniture due to its slim design, allowing for more area coverage.
Features:
Slim design
For hardwood and laminate floors
Smart navigation
Bobsweep PetHair Plus [Hybrid]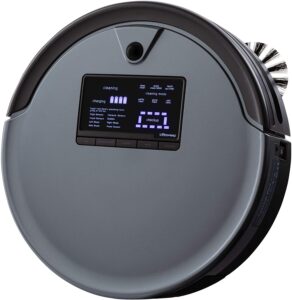 Having a powerful suction, this robot combo is able to clean your pet hair from your floors, especially for those of you who have carpet or rugs in your home.
Features:
Extra-long side cleaning brush
Large dust bin – 1100 mL
Display screen
Strong vacuum – for rugs, laminate, carpets, etc.
Roborock S6 [Hybrid]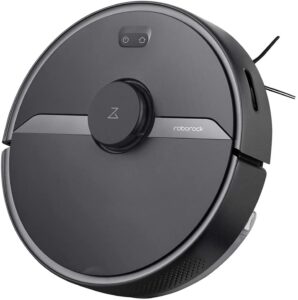 A very powerful robot vacuum and mop. What more can you need to keep your home clean with this mop. Take away the house chores from your list and get more done by scheduling your robot to do the job for you. With multiple floor mapping, you can schedule keeping certain rooms cleaned more frequently than others.
Features:
Uses LiDAR navigation for detailed mapping
Has multiple floor mapping
Uses Siri and Alexa voice control
Hard floors and deep clean carpets
A large water tank can mop homes up to 1610 sq ft before running out of water
Large battery capacity can clean up to 3 hours
iRobot Roomba s9+ Robot Vacuum & Braava Jet m6 Robot Mop Bundle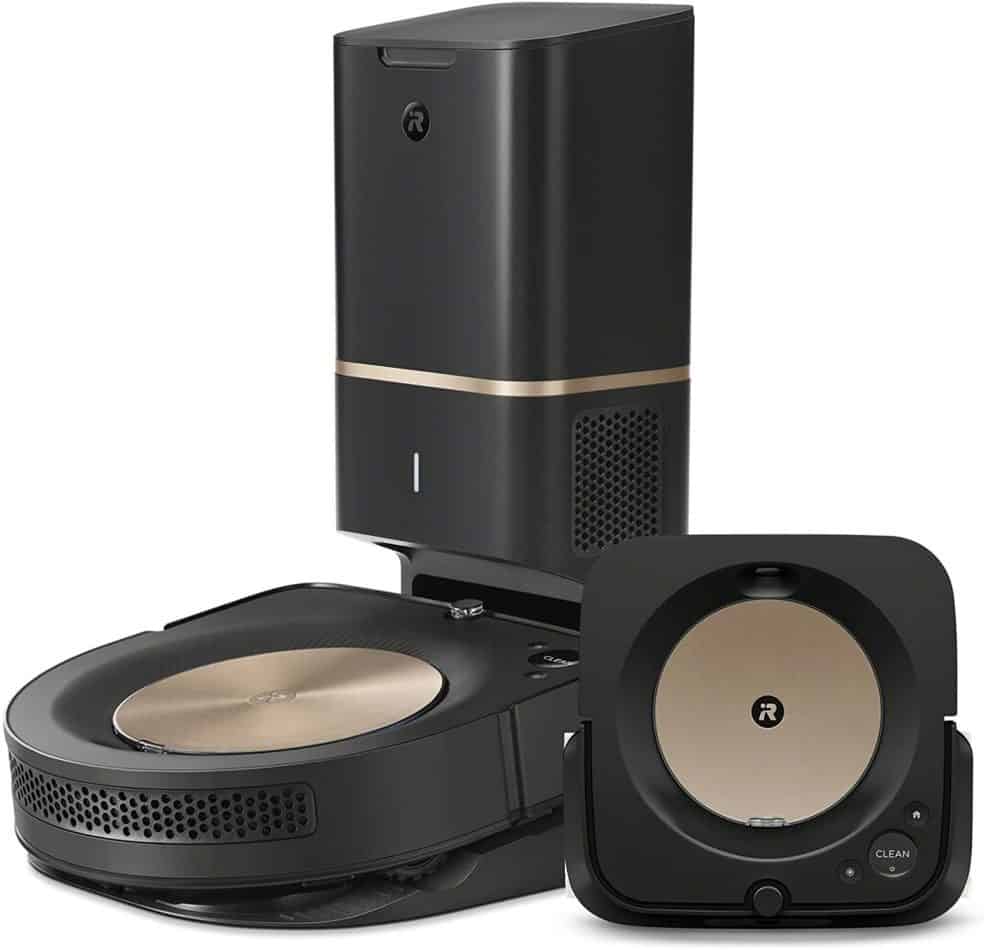 Although this is not a hybrid robot vacuum and mop, you can get the best of both worlds with this bundle. The separate robots are able to work in sequence so that mopping can occur after vacuuming.
Features:
Voice assistance
Picks up pet hair from carpet
Powerful suction
Roomba empties itself for 60 days
Customizable routines and maps
Vacuum and mop work in sequence
---
INDOOR GRILLS
Ninja Foodi AG301 5-in-1 Indoor Electric Countertop Grill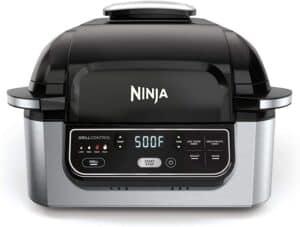 For the grilling lovers. Why limit grilling to the great outdoors, bring the grilling indoors with this electric countertop grill. It offers many functions: searing, sizzling, baking, roasting, and air frying.
Features:
500 Degrees Fahrenheit
Char grilling
Outdoor grill power allows to bring the outdoor grill flavor, indoors
Air frying capability, using less fat than deep-frying
Non-stick
---
COOKING TOOLS
U.S. Kitchen Supply 13″ Stainless Steel Fine Mesh Splatter Screen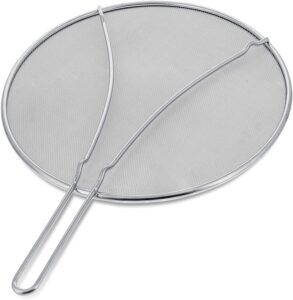 If you love to cook and hate cleaning up the mess, then this tool is for you. Minimize the splatters and have less clean up, as well as keep your hands and arms safe from hot boiling water.
Features:
Minimize mess by preventing grease and food particle spatters from your stove and counter
Dishwasher safe
SKEMIX Silicone Splatter Screen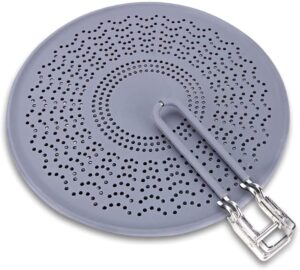 An alternative to the stainless steel, this non-stick splatter screen serves multiple functions. It can also be used as a drainboard and a fluid strainer.
Features:
Made of silicone and is non-stick
Heat resistant up to 445 degrees Fahrenheit
Foldable handle
Multi-purpose spatter screen
Frywall Splatter Guard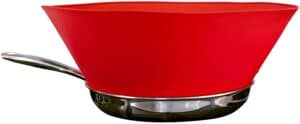 An uncovered guard to avoid oil and food splatters, while allowing for steam to be released while cooking. Also prevents spillovers while mixing food.
Features:
Comes in multiple sizes
Withstands temperatures up to 450 degrees Fahrenheit
BPA Free
Silicone
---
SMART HOME ACCESSORIES
August Wi-Fi Smart Lock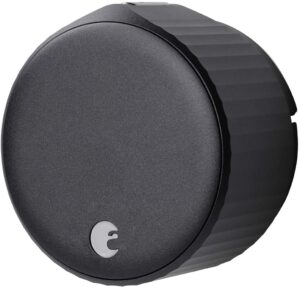 No need to fumble for your keys anymore. Use this smart lock over your existing deadbolt lock to lock and unlock your front door using your phone.
Features:
Easy to install
Added security – able to check your phone if your door is locked
Auto locks and unlocks
Great for rentals
Uses voice assistance – Amazon Alexa, Google Assistant, Apple HomeKit, Samsung SmartThings, etc.
Ring Video Doorbell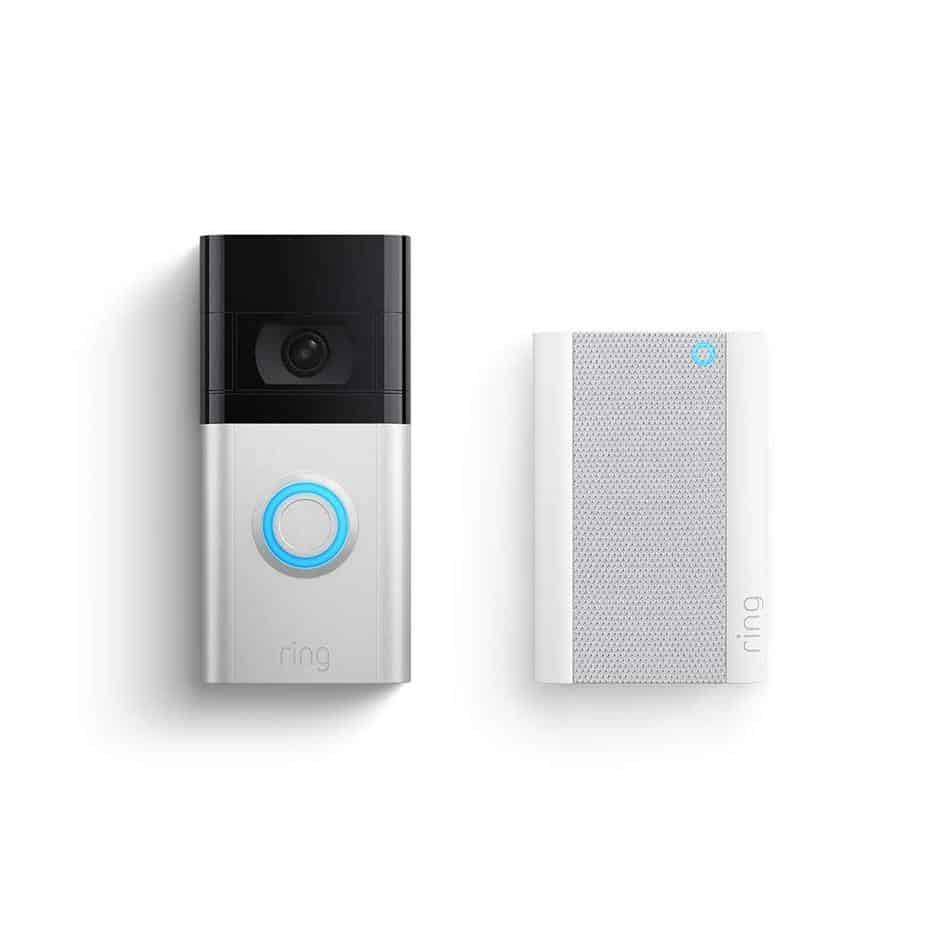 Want to know who's at your front door or don't want to miss your package delivery? Use this video doorbell to see who is there. You can even communicate with the person on the other end.
Features:
Color
Motion detection
Receive notifications on your phone
Ability to record and save videos – using Ring Protect Plan
Philips Hue Smart Bulb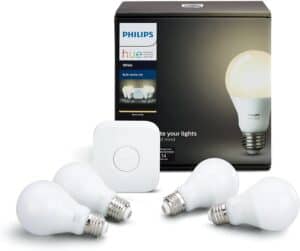 Automate the lighting in your home. Perfect for those late nights coming home, and not having to walk into a dark foyer or hallway. Dimmable to have control over the brightness of each room.
Features:
Voice-activated – using
Amazon Alexa or Google Home
Use the Philips Hue App on your phone
Set lighting schedule
Dimmable
Google Nest Learning Thermostat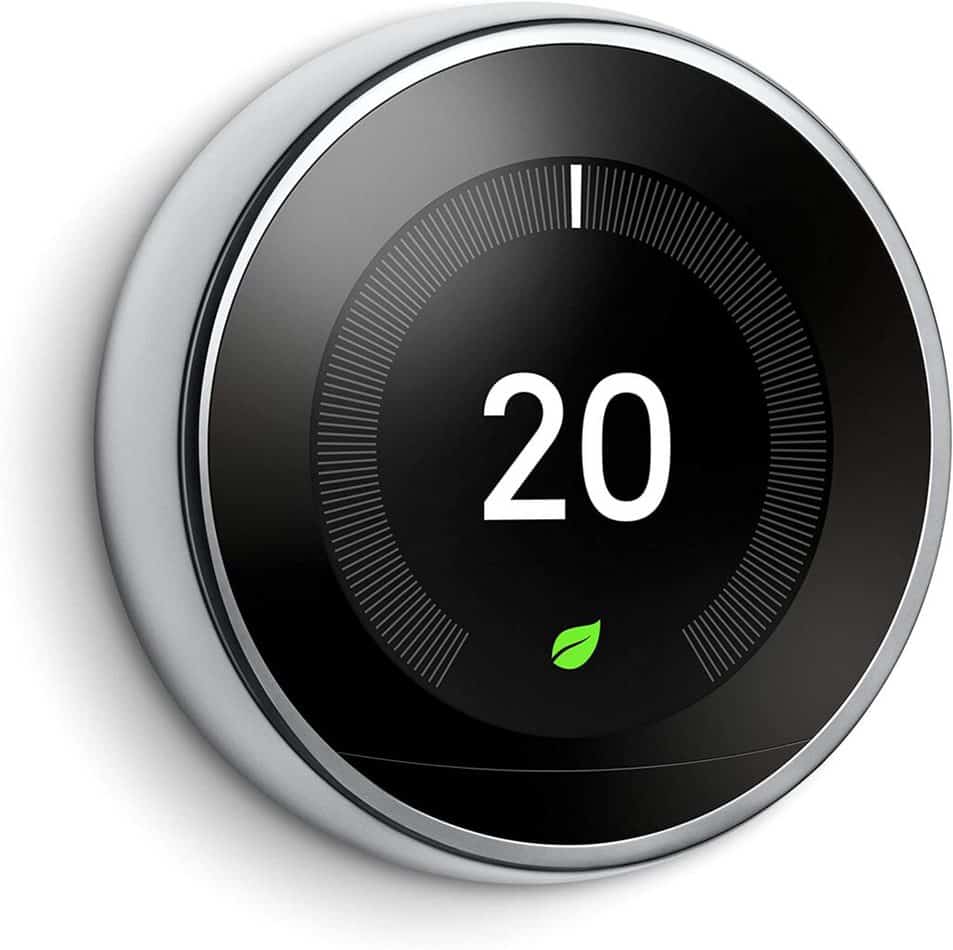 Control the temperature of your home easily with this smart thermostat. Determine your comfort temperature and set it on the app and this thermostat will take care of the rest. There will be no need for you to constantly adjust your thermostat, the Google Nest will do all the work for you.
Features:
Easy installation
Automatically adjusts to heat or cool settings
Voice control
Energy savings
---
PORTABLE WASHERS
Densors Portable Single Tub Washer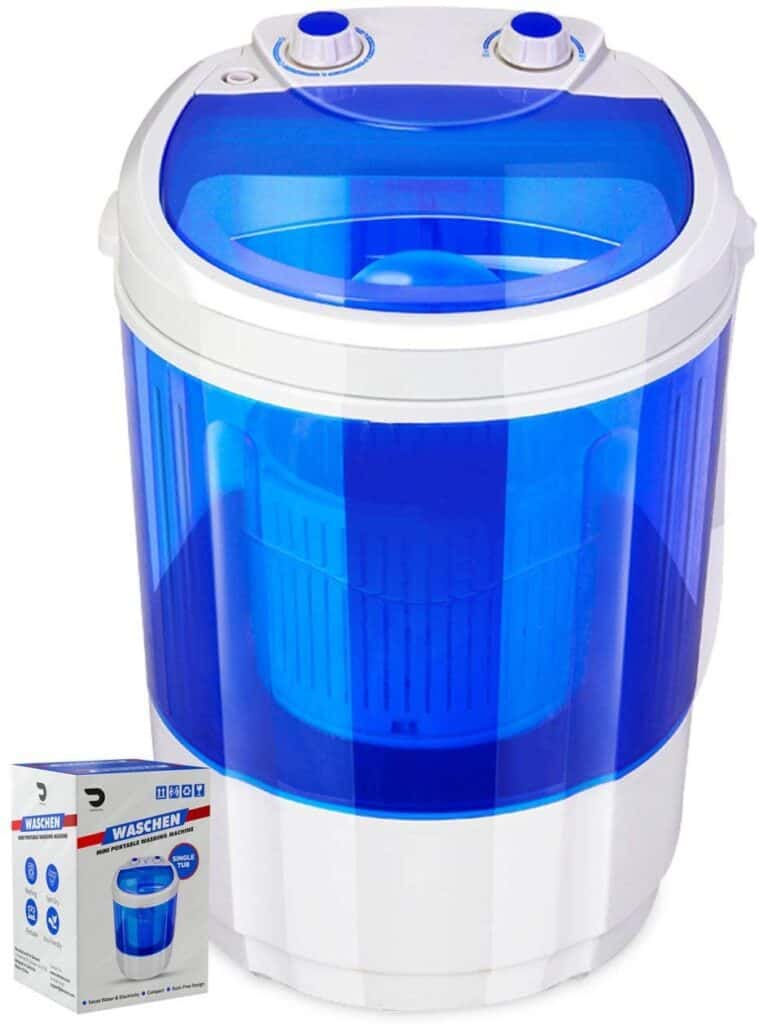 Portable washing machines are great for those with very limited space. Great for camping trips, van life, and for those who don't have access to laundry machines in their homes.
Features:
Compact
Great for traveling
Automatic clothes washer
Lightweight