Ah, the humble vacuum cleaner—once a clunky, cumbersome relic, now a sleek, sentient squire that glides across your floors in military precision. Forget the zigzagging chaos of yesteryear's robots; today's models are all about straight lines and efficient rows.
It's as if a Zen gardener and a drill sergeant had a love child, and it's here to make your home not just clean, but harmoniously so. Intrigued? Stick around; we're about to take a linear journey into a world where cleanliness doesn't just meet godliness—it lines up perfectly with it.
Here are our top picks in case you are in a hurry:
Keep reading till the end to learn more about these robot vacuums.
iRobot Roomba s9+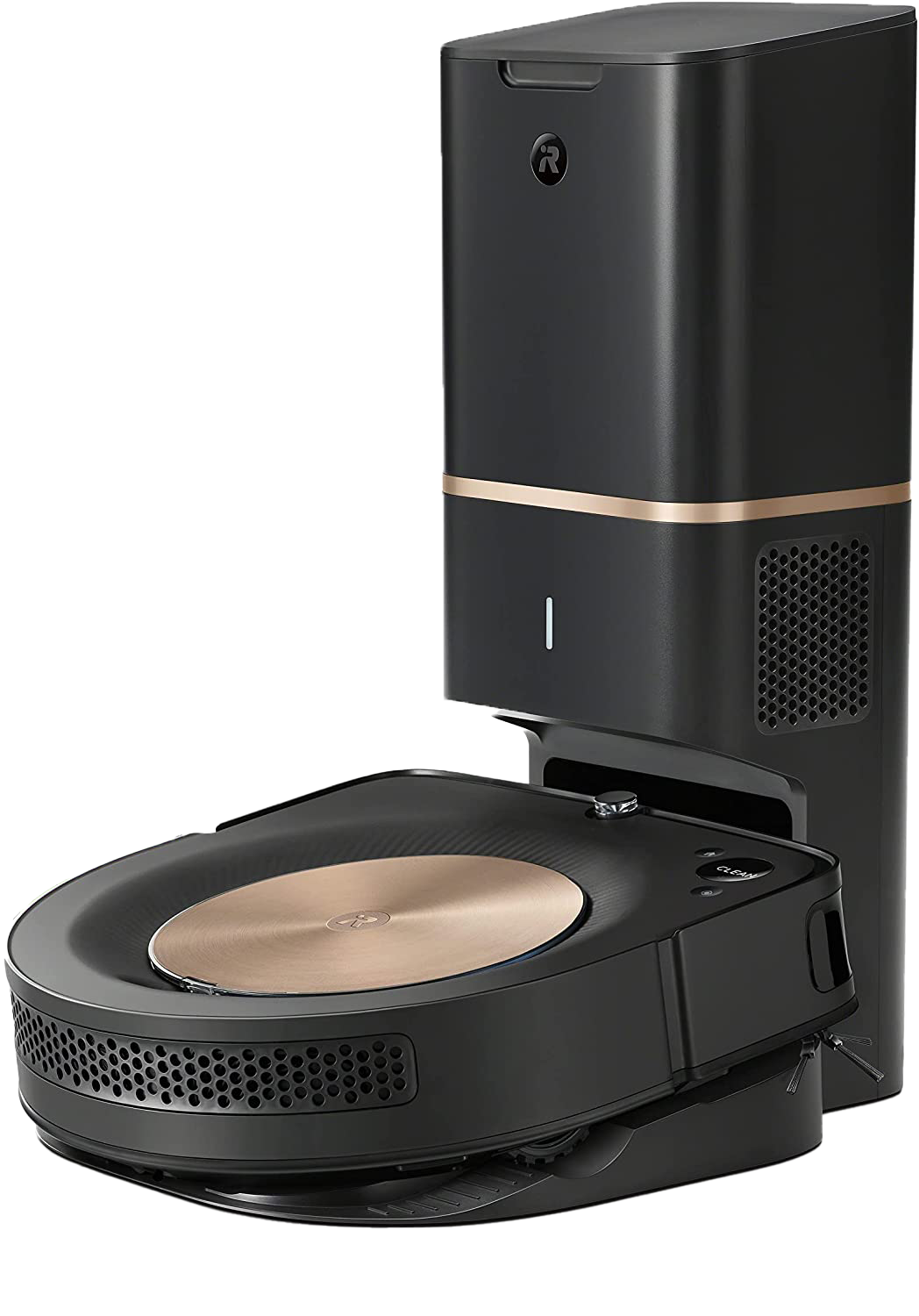 Groundbreaking technology makes the s9+ one of the smartest, most powerful robot vacuums yet. With 40x the suction power*, the superior 3-Stage Cleaning System lifts, loosens, then eliminates debris and pet hair from deep within your carpets for a clean you won't believe — with no effort from you. Automatically increases suction to clean even deeper into carpets with power boost technology.
Key Features:
Self-emptying docking stations enable you to dispose of dirt less frequently than usual.
VSlam navigation technology is used to smartly map out the room.
A 3-stage cleaning system removes dirt and pet hairs from the floors and carpets.
Advanced sensors are used with special brushes to ensure optimal cleaning of the corners and edges.
What I Like:
Regarding noteworthy features, the iRobot Roomba S9+ stands out for its ability to empty itself automatically.
Thanks to the bag's 14.9-ounce capacity, roughly equivalent to 30 cleans, emptying the dustbin only has to be done once per month, which is ideal for individuals who are short on time or who find the task unpleasant.
Also, those who suffer from allergies can use a special filter that removes 99 percent of allergens, including mold spores and pollen.
The sophisticated mapping system is another distinctive feature of the Roomba S9 Plus.
This isn't just for show; it helps the robot vacuum clean more efficiently by letting it know where it's already gone and where it needs to go next. This saves time and prevents missed areas from requiring further runs.
Better clean and more precise management of which areas are vacuumed and when are the results of the robot's use of vSLAM navigation technology. Even while the mapping process may appear tedious at first, the end result is superior cleaning efficiency and adaptability compared to low-budget robot vacs.
In addition to its high-tech features like the 3D sensor, and bigger brushes, the Roomba S9 Plus has a powerful cleaning system.
What I Didn't Like:
The product is relatively expensive compared to other robot vacuums. Another slight issue is that the product can make noise when emptying dust.
Pros And Cons:
| | |
| --- | --- |
| Pros | Cons |
| Look nice with a premium-level design | Relatively expensive |
| The mapping feature works well and easily | Little more noisy than expected |
| Corner cleaning works well |   |
| The robot vacuum is easy to use |   |
Who Is It For:
If you are looking for a good-looking robot vacuum from a popular robot vac brand like iRobot that can efficiently map the area, self-empty itself, and clean it, this robot vacuum is for you.
---
Dreamtech L10 Pro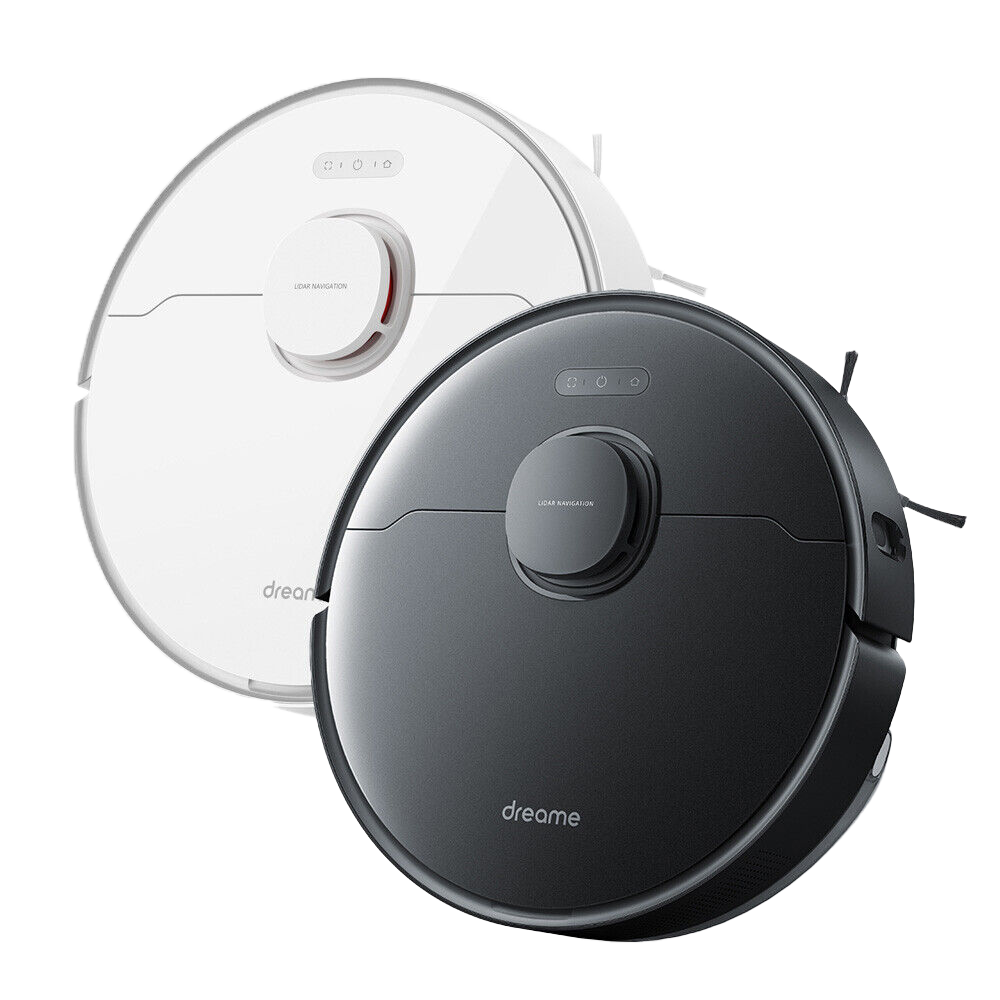 ✔

Cleans as if it Sees: With dual-line LiDAR navigation, real-time perception, and high precision 3D technology of robotic vacuum accurately identify 100+ obstacles, to minimize bumping or entanglement and keep your automatic cleaning more hands-off


✔

Remarkably Deep Cleaning: 4,000Pa of powerful suction easily pulls hair, dirt, and dust up off of floors and from deep within carpet. A versatile roller brush with a set of comb-like bristles in the smart vacuum handle tough dirt and prevent hair from tangling
Key Features:
Dual-line Lidar navigation and 3D technology are used to detect obstacles and better map the room accurately.
It has a powerful suction of 4000 Pa that makes cleaning dirt and debris a breeze.
The robot vacuum is supported by a 5200 mAh battery that gives a decent battery runtime of around 2.5 hours.
The robot vacuum can mop over 2000 square feet of area on a single charge.
What I Like:
The first thing I like the most about this robot vacuum is its use of lidar technology. The circular robot vacuum utilizes a Lidar scanner for navigation, so it cleans more efficiently by following a predetermined course rather than wandering aimlessly.
You won't have to pick up your socks or untangle your charging connections before setting your robot vacuum to work since it can easily navigate around these potential obstructions.
The next best thing about this robot vacuum is its powerful suction. The suction strength of the Dream Bot L10 Pro can be changed manually through its companion app.
On the other hand, if you have carpet, you can program your robot vacuum to automatically boost its suction power when it encounters it. It also has a lot of intelligence and can map out various levels so it can find its way about easily.
What I Didn't Like:
Dreamtech's base-level robot vacuum is the L10 Pro. However, it lacks a scrubbing action, making it difficult to tough stains while mopping; but this is to be expected, considering that it costs almost half as much as the Dreamtech's W10.
Pros And Cons:
| | |
| --- | --- |
| Pros | Cons |
| Both mopping and vacuuming functionality available | Self-emptying feature not available |
| Uses Lidar technology for effective navigation | Struggles in removing tough stains from floors |
| Powerful suction to clean all the dust and debris |   |
Who Is It For:
If you want a robot vacuum with powerful suction pressure supported by effective navigation technology like Lidar, then this robot vacuum is the right option.
---
Roborock S5 Max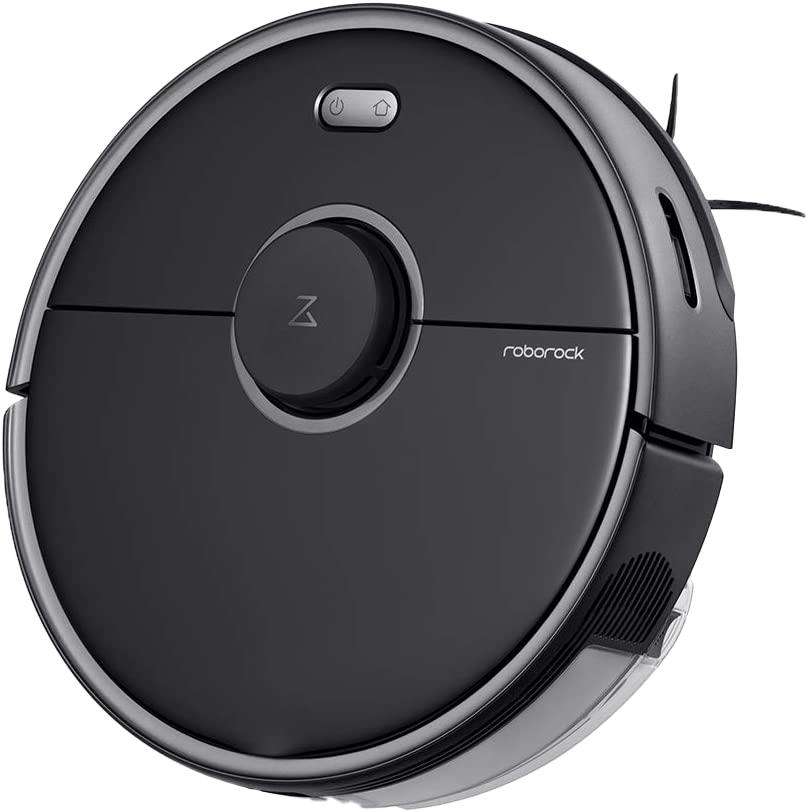 ✔

Customizable Mopping: Set the right water flow, even your preferred water flow for each room in your home, to get exactly the cleaning intensity you want.


✔

Effective Cleaning Every Time: Precision LiDAR navigation combined with adaptive route algorithms ensure your floor is cleaned thoroughly and efficiently every single time.


✔

Serious Cleaning Power: Maximum suction power of 2000Pa suction easily lifts dirt from floors, and Carpet Boost ensures every carpet gets max power. 180 minutes of non-stop cleaning can cover large homes in one single clean.
Key Features:
The robot vacuum is powered by Lidar navigation technology and other advanced algorithms for better navigation.
The suction power of the robot vacuum is 2000Pa, which ensures a reasonable level of cleaning of dirt and debris.
You can save multiple maps to ensure the robot vacuum only moves around the place where you want it to go.
The robot vacuum offers a good runtime of up to 3 hours on a single charge.
What I Like:
This is a perfect choice if you are looking for a good robot vacuum that can give you a decent all-around performance.
One of the key benefits of this robot vacuum is that it has a bug water tank. That means you don't have to worry about refilling it frequently.
Another noteworthy thing about this product is its battery life. Once you charge, the robot vacuum offers a decent runtime of around 4 hours long!
The product's design is also quite solid, and it feels like no compromise has been made in its plastic body and rubber wheels.
What I Didn't Like:
There are only two main things I didn't like about this robot vacuum. Firstly, it doesn't have powerful suction, and the moping feature is not above average. Secondly, there are no self-emptying capabilities with this robot vacuum.
Pros And Cons:
| | |
| --- | --- |
| Pros | Cons |
| Performs well on bare floors in cleaning dust | It struggles a bit in the mopping department tackling |
| It has a robust build quality | Lacks self-emptying facility |
| long battery life |   |
| It offers the best value for money, considering all the features available at the price point. |   |
Who Is It For:
This robot vacuum is for you if you want the best bang for your buck while getting a robot vacuum with extra convenient features like efficient mapping and scheduling.
---
What Is The Most Efficient Cleaning Route For Robot Vacs?
The most efficient path for robot vacuums to move from point A to point B is traveling in a straight line.
It doesn't make much sense if the robot vacuum keeps roaming around diagonally or in circles and repeatedly cleaning the same spot while leaving the other areas of the room.
Why Do Some Robot Vacs Go Diagonally?
Some robot vacuums go diagonally because they are based on low-budget navigation technologies that only work on certain collisions and other sensors. These types of robot vacuums collide with obstacles and map their path accordingly.
Recommended Reading: Can Robot Vacuums Go Up Or Down Ramps To Clean?