Are you tired of spending hours cleaning your floors? Then look no further because, with the most powerful robot vacuum, you can have a sparkling clean house with minimal effort and maximum satisfaction. Read on to learn more!
In A Hurry? See Our Top Picks Below!
1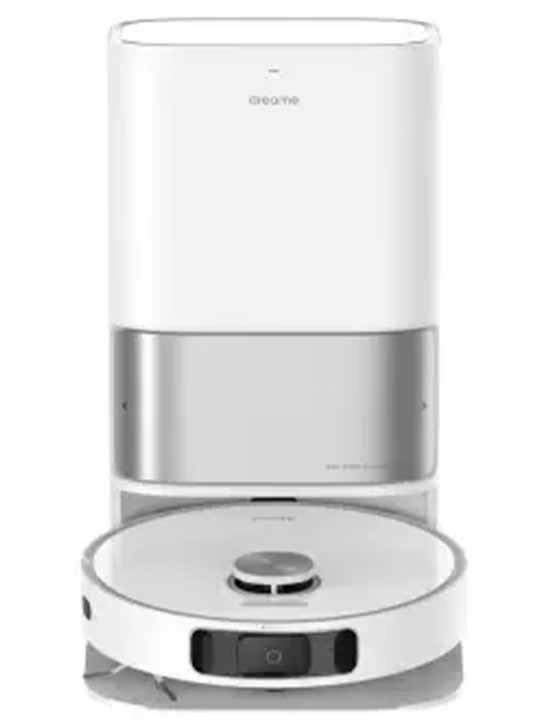 Dreametch L10s Ultra
Most Powerful
Check Prices (Amazon)
2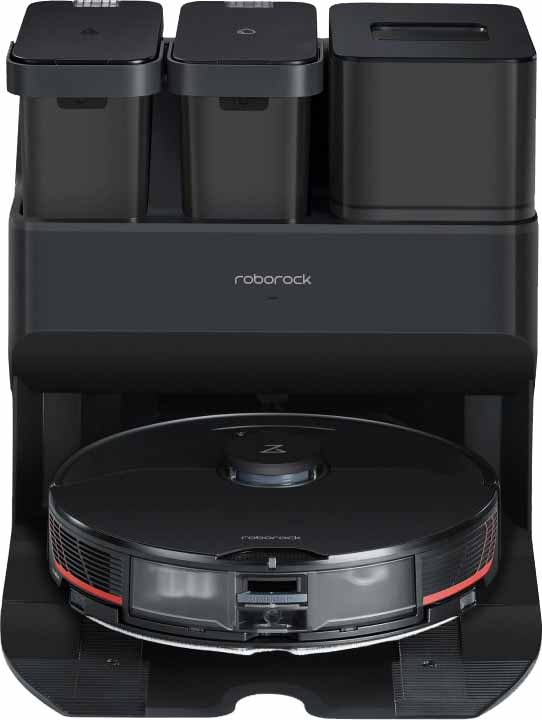 Roborock S7 MaxV Ultra

Well Rounded
Check Price (Amazon)
3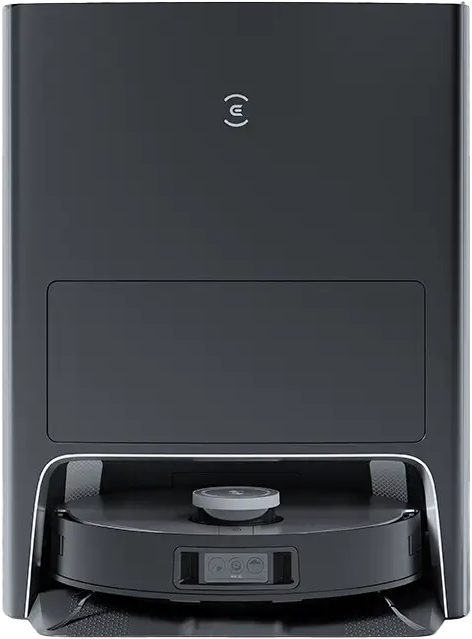 Ecovacs Deebot X1 Omni
Best Premium Pick
Check Prices (Amazon)
#1. Most Powerful Robot Vacuum – Dreametech L10s Ultra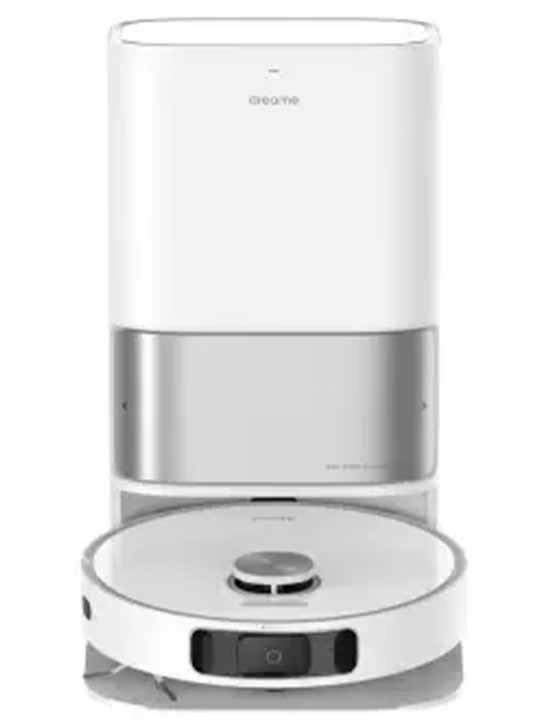 Fully Automated Cleaning: Automatic dust collection, mop-cleaning and -drying, water-refilling, solution-adding, fast mapping, and path-planning all combine to make hand-free, fully automated home cleaning a reality. The convenient auto-empty system utilizes our exclusive DualBoost 2.0 system to blow air into the robot's dust box and vacuum it into a 3L dust bag, giving you up to 60 days of automatic, hands-off cleaning
With 5300 Pa suction power, the Dreametch robot vacuum tops our list of the most powerful robot vacuums. Whether you have hardwood floors or rug areas, this Dreametch robot vac is powered with enough suction power and mechanisms to clean the surfaces quite effectively.
What We Like:
The Dreametech L10s Ultra has some notable features that make it stand out in the market of robot vacuums. Apart from its high suction power, we really like its battery life.
The long battery life of up to 3 hours makes it convenient for users, as the robot vacuum can clean a large area without having to stop for frequent recharging. This results in a seamless and uninterrupted cleaning experience.
Another noteworthy feature, like all other top-end robot vacs offer is the capability of auto-mop washing, self-refilling and self-emptying.
What We Don't Like:
Despite its impressive features, the robot vacuum may occasionally get stuck due to obstacles. After getting stuck it may struggle a bit to return to its base. But overall, this happens only occasionally, and with future updates it could be improved.
In short, the Dreametech L10s Ultra is still a solid option for those looking for a robot vacuum with strong suction power and long battery life.
>> Check Latest Price Here (On Amazon)
#2. Most Powerful Robot Vacuum – Roborock S7 MaxV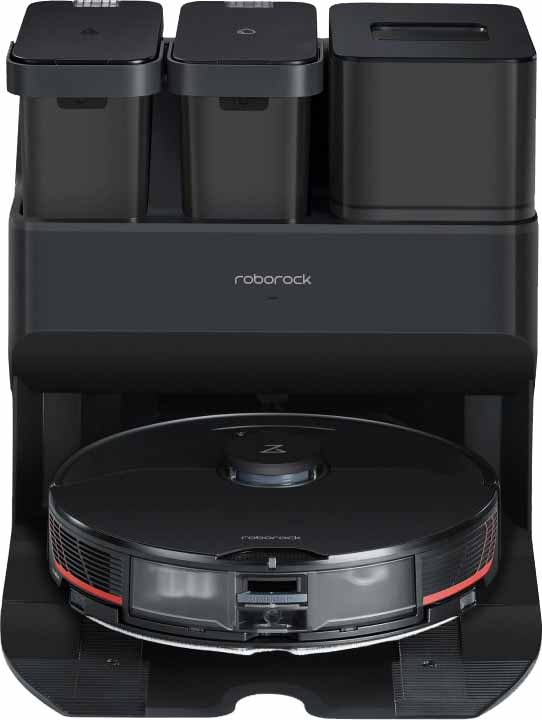 The Roborock S7 is one of the smartest robot mopping and vacuuming combos in the market. It provides an extremely convenient, totally hands-free cleaning experience. Using the Empty Wash Fill Dock, you get automatic dust emptying, mop washing, and robot water tank refilling. The dock even cleans itself too.
With 5100 Pa suction power, The Roborock S7 MaxV makes the second most powerful robot vacuum in our list – although it's our top choice because of the all-round features and advanced technologies you get with it.
What We Like:
The Roborock S7 MaxV is one of the most recommended vacuum cleaners and there are pretty solid reasons for that.
Firstly, the use of the LIDAR navigation system is a significant advantage that makes it possible for the device to precisely navigate and map the cleaning area. This helps in ensuring efficient and thorough cleaning.
Furthermore, the powerful suction pressure and the use of ultrasonic mopping technology are also standout features that contribute to an effective dirt removal process.
Another noteworthy aspect is the availability of self-emptying, self-refilling, and automop washing capabilities that enhance the hands-free cleaning experience. 
What We Don't Like:
The cost of the device may be a concern for some, but considering the numerous features and technologies it offers, it can be considered a worthwhile investment.
>> Check Latest Price Here (On Amazon)
#3. Most Powerful Robot Vacuum Ecovacs Deebot X1 Omni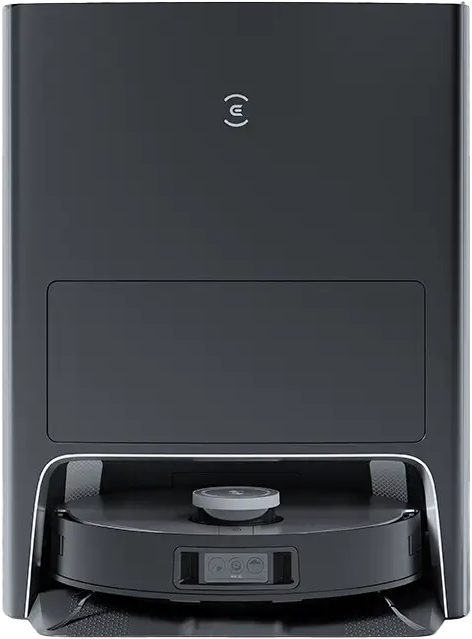 All-IN-ONE OMNI STATION. A first in the industry. After vacuuming, your DEEBOT returns to the station and automatically empties the dustbin providing a hand-free solution. After mopping, it automatically washes the mop heads and dries them with hot air. Experience a whole new level of freedom from cleaning.
Finally, the Ecovacs Deebot X1 Omni is the third most powerful robot vacuum in our list with 5100 Pa suction power. Remember that although it's third, it does have a decent suction power. 
Usually, in mid-range robot vacuums you typically get suction power of 2000-3000 Pa. But the robot vacuums we have listed in this guide are all high-end and premium level robot vacs and hence you see such impressive suction power numbers!
What We Like:
We were impressed with the Ecovacs Deebot X1 Omni as it comes with a range of features that make cleaning more automated and hassle-free.
It uses a self-emptying and self-refilling system that allows it to work without interruption. Additionally, it offers a decent battery life of over two hours, which ensures that it can clean efficiently in one go.
Furthermore, it also uses an advanced, laser-based navigation system that allows it to accurately map and avoid obstacles. 
What We Don't Like:
The only downside of this robot vacuum is that the base station can be a bit bulky and take up a lot of space.
Despite its relatively high price tag, we believe it is a great investment, given all the features and advanced technology it offers.
>> Check Latest Price Here (On Amazon)
What To Look For When Buying The Most Powerful Robot Vacuums?
When you're shopping for the most powerful robot vacuums, there are a few key features you should keep in mind.
First of all, you'll want to consider the suction power. The more powerful the suction, the more dirt and debris the vacuum can pick up. You'll also want to check out the cleaning brushes. Some vacuums are designed with special brushes to deep clean carpets and other surfaces.
Another feature to look for is the size of the vacuum. You'll want to make sure that it can fit into tight spaces or corners. We highly recommend you check out our post on the best thin robot vacuums – if you want a robot vacuum that can easily navigate through low clearance areas.
Also, make sure that the robot vacuum is easy to use. You don't want to be struggling with complicated buttons or settings when you're trying to get the job done.
Finally, look for features like noise reduction and smart navigation. Some vacuums are designed to move around obstacles or avoid furniture better than others – thanks to their advanced navigation technologies.
By taking the time to look for these features, you can make sure that you're investing in the most powerful robot vacuums on the market.
Are Robot Vacuums Good For Deep Clean?
Generally, robot vacuums are great for deep-cleaning your home and ridding it of dirt and dust. But like any tool, there are some challenges that users need to be aware of when it comes to deep-cleaning with a robot vacuum. 
The first challenge is that robot vacuums are not always able to reach tight corners and crevices. This means that some dirt and dust may remain in these hard-to-reach areas. To ensure that your home is thoroughly cleaned, it is important to be mindful of these areas and clean them manually. 
The second challenge is that robot vacuums can be noisy. This can be a nuisance if you are trying to sleep or concentrate on something. If you are busy doing some work on your house, you may not notice the sound.
But in situations where a quiet environment becomes essential (like sleeping), the robot vacuums may start bothering you. But don't worry, to address this challenge, try to run your robot vacuum during the day or when you are not home. 
The third challenge is that robot vacuums can be limited in their suction power and may not always be able to pick up dirt.
The general consensus is that robot vacuums are not as powerful as traditional vacuums. So to resolve this issue, it is important to ensure that your robot vacuum is equipped with the right brush and filter to ensure that it is able to handle larger pieces of debris.
Also, buying quality equipment – even if it is expensive – can be a worthwhile investment in the long run if getting satisfactory cleaning experience is your primary goal.
Long story short, robot vacuums can be an effective tool for deep cleaning your home. However, it is important to be mindful of the challenges that may arise and be aware of the solutions.
With the right tool and a bit of effort, you can ensure that your home is sparkly clean and free of dirt and dust.