Tired of constantly dealing with tangled cords and the frustration of a weak Wi-Fi signal just to get your floors cleaned? Say goodbye to those headaches and hello to the future of hassle-free cleaning. Presenting the top picks for the best robot vacuums that don't require internet or Wi-Fi to get the job done.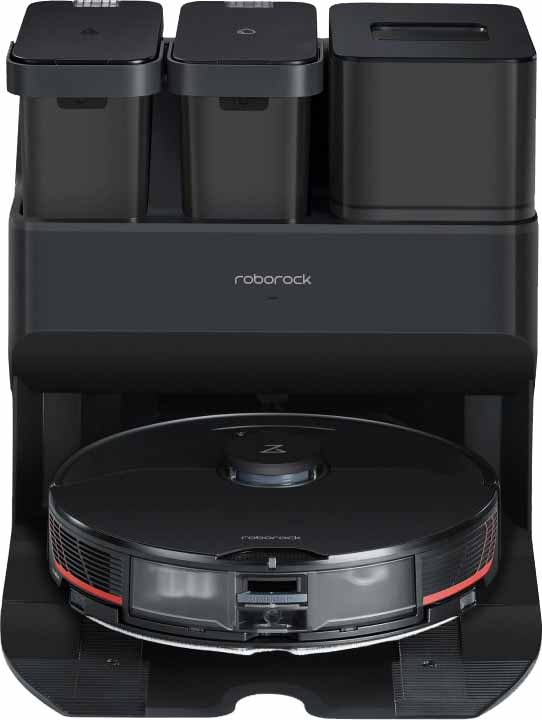 Roborock S7 MaxV Ultra
Editor's Choice
Check Price (Amazon)
Spec
✔
LIDAR navigation
✔
180 min battery life
✔
5100 Pa suction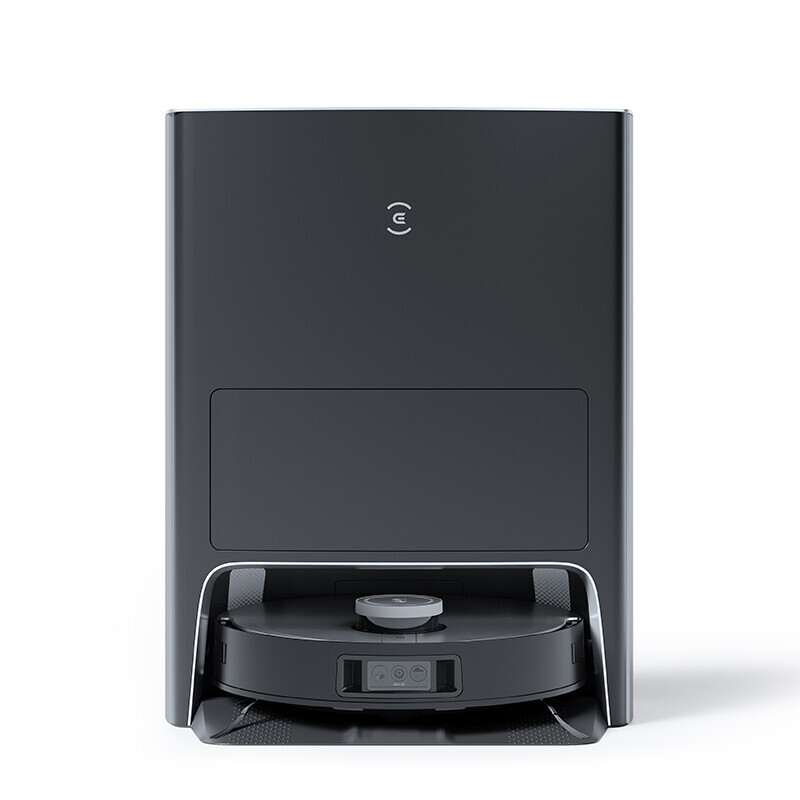 Ecovacs Deebot X1 Omni
Runner Up
Check Prices (Amazon)
Spec
✔
LIDAR navigation
✔
145 min battery life
✔
5000 Pa suction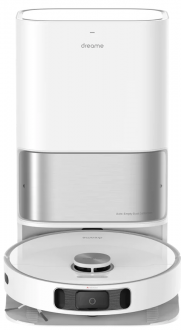 Dreametech L10S Ultra
Best Overall
Check Prices (Amazon)
Spec
✔
AI navigation
✔
210 min battery life
✔
5300 Pa suction
Can You Use Robot Vacuums Without Internet?
It's not necessary you need a Wifi connection to operate your robot vacuums in all cases. There are some, in fact, many robot vacuums that support the standalone working feature.
All you have to do is press the start button on the respective robot vacuums (which is usually positioned at the top part of the unit). But then, remember that you may not be able to enjoy all the benefits of the robot vacuum because most features of the robot vacuum become available when you connect it to your smartphone app via an internet connection. 
Activating standalone mode may vary depending on the make and model of your vacuum, but it can usually be done by pressing a button on the device itself. So, even if you don't have an internet connection, you can still enjoy a clean home with your trusty robot vacuum.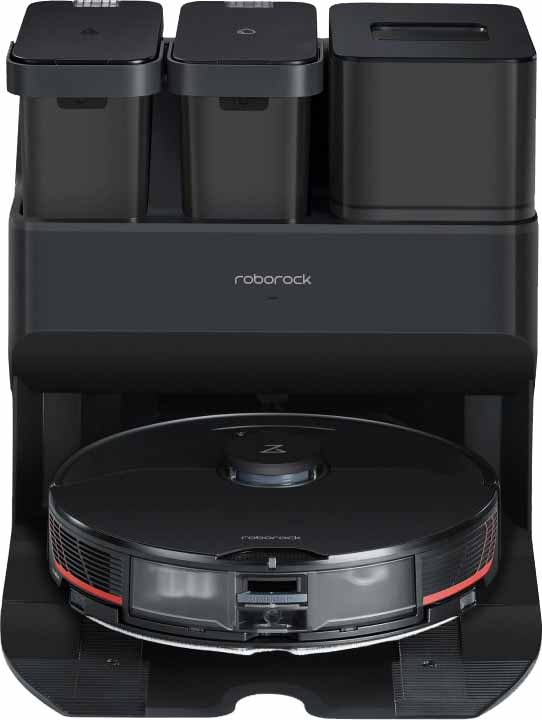 The Roborock S7 is one of the smartest robot mopping and vacuuming combos in the market. It provides an extremely convenient, totally hands-free cleaning experience. Using the Empty Wash Fill Dock, you get automatic dust emptying, mop washing, and robot water tank refilling. The dock even cleans itself too.
The Roborock S7 MaxV may be used for its normal vacuuming and mopping tasks locally without ever connecting to Wi-Fi. However, you can't use the app's more sophisticated functions like setting a cleaning schedule, cleaning a particular room, or adjusting the suction force without the app.
Overview:
If you're looking for a completely hands-free and hassle-free cleaning experience, go no further than the Roborock S7 MaxV Ultra Robot Vacuum and Mop.
The Empty Wash Fill Dock is a cutting-edge piece of technology that can automatically dispose of dust, wash mops, and replenish water containers. The dock can also clean the robot for you so that it is always ready to take on any mess.
The S7 MaxV is equipped with Roborock's premium obstacle avoidance technology, ReactiveAI 2.0, so that it can easily avoid standard home risks. 
The S7 MaxV's high level of intelligence and use of LIDAR technology also allows it to automatically detect and map the layout of your home's furnishings. It also detects various flooring materials and makes cleaning pattern suggestions appropriately.
Roborock's S7 MaxV, with its 5100 Pa of suction force, is one of the strongest robot vacuum available. Cleaning up dirt, dust, hair, and other messes from hard surfaces and carpets is now a breeze. App control and Alexa compatibility make cleaning simpler than ever.
What We Like:
The Roborock S7 MaxV features the innovative LIDAR navigation system, which provides precise mapping and navigation capabilities. This results in efficient and thorough cleaning.
Additionally, the device boasts a powerful suction pressure and the integration of ultrasonic mopping technology, which effectively removes dirt and debris from the floor.
The self-emptying, self-refilling, and automop washing capabilities are game changers, providing a highly convenient, hands-free cleaning experience.
What We Don't Like:
While the Roborock S7 MaxV is more expensive than other robotic vacuums on the market, it's worth the investment due to its advanced features and technologies. However, for some, the cost may be a drawback.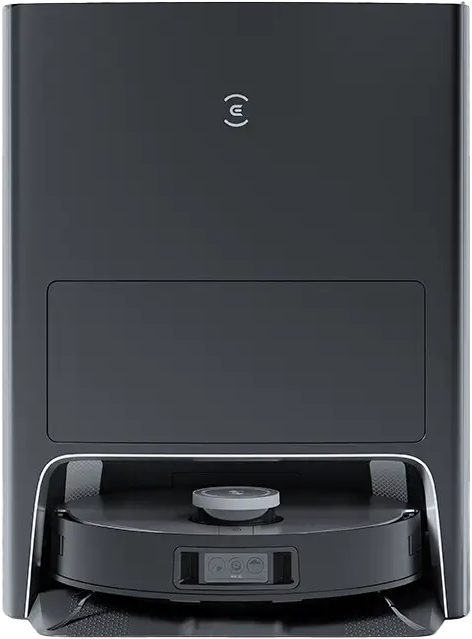 All-IN-ONE OMNI STATION. A first in the industry. After vacuuming, your DEEBOT returns to the station and automatically empties the dustbin providing a hand-free solution. After mopping, it automatically washes the mop heads and dries them with hot air. Experience a whole new level of freedom from cleaning.
In the event that your Ecovacs Deebot X1 Omni robot vacuum does not have access to WiFi, it will still be able to function. Of course, you can't get the most out of it unless you have WiFi.
But overall, not using a network is not going to disrupt the machine in any way. It will only let you use a subset of the machine's features.
If you don't have Wi-Fi at home, you can get it up and running with a single click of the Auto Mode Button.
Overview:
The ECOVACS DEEBOT X1 Omni is a revolutionary robot vacuum and mop combo that brings a new level of freedom to cleaning.
With its cutting-edge self-empty and auto-clean station, this robot vacuum cleaner eliminates the need for manual cleaning. The 5000Pa suction power and all-new mopping system work together to effectively remove dirt and stains, leaving your floors sparkling clean.
The TrueMapping laser-based navigation system ensures maximum coverage and fewer missed spots, while AIVI 3D Technology enables the X1 to identify and avoid obstacles with precision.
The intuitive voice control system, YIKO, makes cleaning your home as easy as giving a voice command. With its sleek Jacob Jensen design, the DEEBOT X1 is not only functional but also adds a touch of elegance to your home.
What We Like:
The Ecovacs Deebot X1 Omni is a highly automated and convenient cleaning solution that features self-emptying and self-refilling capabilities. This eliminates the need for manual intervention and makes the cleaning process effortless.
Moreover, the robot vacuum boasts an impressive battery life of over two hours, which provides ample time for cleaning a large area without interruption.
One of the standout features of this robot vacuum is its advanced laser-based navigation system. This system enables precise mapping and obstacle avoidance, ensuring that the cleaning process is thorough and efficient.
What We Don't Like:
One drawback of the Ecovacs Deebot X1 Omni is its base station, which can be rather bulky and occupy a significant amount of space.
Although the robot vacuum is a more expensive option in comparison to other models, it is worth considering given all its advanced features and capabilities.
#3. Dreametech L10s Ultra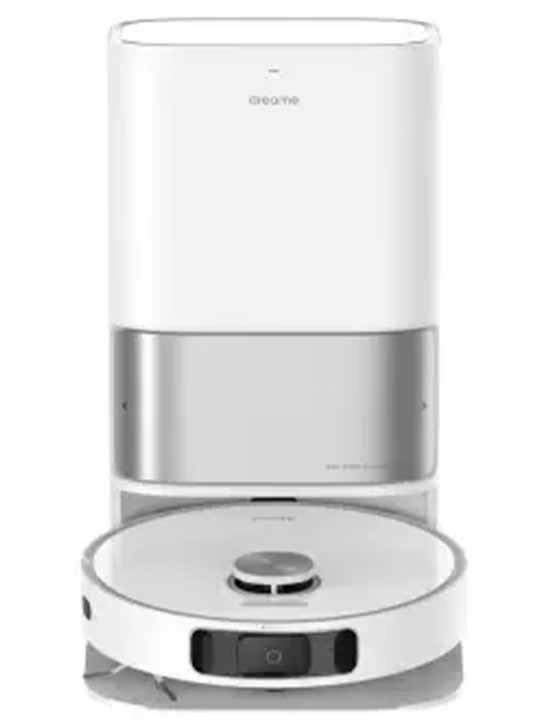 Fully Automated Cleaning: Automatic dust collection, mop-cleaning and -drying, water-refilling, solution-adding, fast mapping, and path-planning all combine to make hand-free, fully automated home cleaning a reality. The convenient auto-empty system utilizes our exclusive DualBoost 2.0 system to blow air into the robot's dust box and vacuum it into a 3L dust bag, giving you up to 60 days of automatic, hands-off cleaning
The Dreametech L10s Ultra is another robot vacuum you can use without any internet connection.
While it may have limited features without internet or wifi, it still provides basic cleaning and mopping functions. So, if you don't have a connection, you can still keep your home tidy with the Dreametech L10s Ultra.
Overview:
The Dreametech L10s Ultra Robot Vacuum and Mop Combo's cutting-edge AI navigation algorithm allows for completely hands-off cleaning.
It can rapidly get to know your house with the help of an RGB camera and 3D structured light, then implement that knowledge into cleaning routines tailored specifically to your needs.
The automated carpet identification and strong 5,300Pa suction make rapid removal of dirt, hair, and dust on hard surfaces and carpets. The hard floors will remain spotless thanks to the automated cleaning and drying of the twin rotating mops.
Automatic refilling and emptying capabilities in the base mean you may put your cleaning duties on autopilot for up to 2 months.
Using the app or voice commands with Alexa, you can tailor your cleaning experience from anywhere.
What We Like:
The Dreametech L10s Ultra boasts a remarkable suction power which ensures thorough cleaning of the floors. This makes it highly effective in picking up dirt and debris, leaving your floors spotless.
Moreover, the vacuum is equipped with a long-lasting battery that can last up to 3 hours on a single charge. This enables it to clean a large area in a single pass, without the need for frequent interruptions to recharge.
What We Don't Like:
Despite its numerous impressive features, the Dreametech L10s Ultra lacks an advanced navigation system. It does not feature a laser-based navigation system, which may limit its ability to navigate around obstacles and clean effectively in complex environments.
Benefits Of Using Robot Vacuums That Don't Need Internet Or Wifi
#1. No More Tangled Cords:
With a robot vacuum that doesn't need the internet or Wi-Fi, you can say goodbye to cords getting tangled up and tripping over them. This means no more frustration and a safer home for you and your family.
#2. Independence from Wi-Fi:
If you live in an area with weak Wi-Fi or don't want to rely on the internet for everything, a robot vacuum that doesn't need it is the perfect solution. This means you can still enjoy a clean home, even when your Wi-Fi is down.
#3. Easy to Use:
With no internet or Wi-Fi required, these robot vacuums are incredibly easy to use. Simply turn it on and let it do the work, it's that simple! No need to fuss with complicated setup processes or syncing with other devices.
#4. Cost Effective:
No internet or Wi-Fi means no extra costs or monthly fees, which is great news for your wallet. You'll save money in the long run, without sacrificing quality or performance.
#5. Peace of Mind:
With no internet or Wi-Fi connection, there's no need to worry about cyber security or data privacy. Your robot vacuum will keep your home clean without compromising your personal information.
In short, a robot vacuum without internet or Wi-Fi is a smart choice for an easy-to-use, cost-effective, and secure cleaning solution.
Scenarios for Using a Robot Vacuum Without Internet or WiFi
Cleaning a vacation home: If you have a vacation home that you don't visit very often, a robot vacuum can be a great way to keep the floors clean when you're not there. You can set it to clean before you leave and return to a clean home.

Cleaning during power outages: If you live in an area that experiences frequent power outages, a robot vacuum with a full battery that doesn't require an internet connection can be a great way to keep your floors clean. You can turn it on and let it do its job without worrying about connectivity.

Cleaning in areas with poor internet connectivity: If you live in an area with poor internet connectivity, a robot vacuum that doesn't require an internet connection can be a great way to keep your floors clean without worrying about connectivity issues. You can turn it on and let it do its job without any internet connection requirements.

Cleaning in a rental property: If you rent out a property, a robot vacuum can be a great way to help you clean to prepare for new prospective tenants.