It comes as no surprise that when we cook our food, all kinds of natural processes and chemical reactions start to happen.
This is especially apparent when you cook things like meat, as you can visibly see the changes that happen to your chicken, beef, or fish as it is being cooked.
And one such process you might see when you're preparing your meat is the occurrence of white stuff coming out of your meat when cooking.
Chances are when you see this, you may be asking yourself – is it safe to eat? In the article below we take a look at what this white stuff is, why it happens and how we can reduce the likelihood of it happening.
White Stuff Coming Out of Meat When Cooking
If you see any white stuff coming out of your meat while you cook it, there's no need to worry. Here's what it actually is:
This "white stuff" known as denatured protein is primarily just protein mixed with water, and some other liquid nutrients found in your meat. It happens when you're cooking all types of meat – from poultry to beef, to pork, and fish.
Why does this white stuff come out of the meat? Well, what happens is that basically, when meat is cooked, the muscle fibers in the meat contract rapidly because of its exposure to the heat of cooking. This contraction causes proteins that reside in these muscle fibers to be pumped out.
When the protein is mixed with natural water that is found in the meat, this protein and water mix then coagulates into the white stuff that you see on your meat as it is cooking.
This process is called denaturing, which is essentially described as proteins dissolving and cooking out.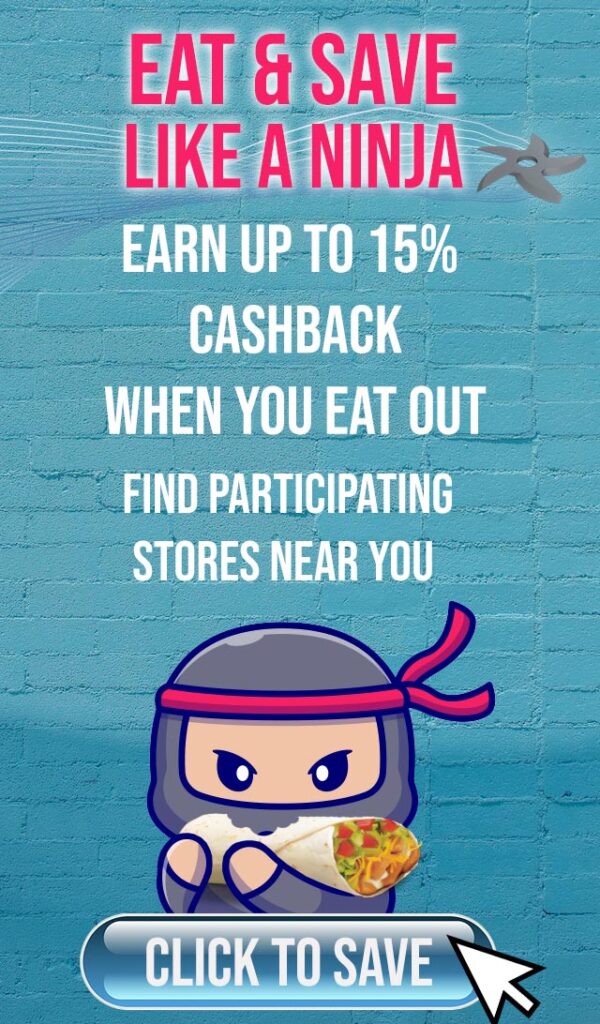 Is the Meat Safe to Eat?
The visual impact that this "white stuff" causes may get you to question whether this meat is safe to eat or not. Here's the truth: this white stuff is perfectly safe to eat.
There is nothing wrong with consuming this mix of denatured protein and water. There's no need to wipe it off either!
If you're worried about your meat being unsafe to eat, the best thing to do is to conduct the smell, look, and touch test.
Like all other kinds of organic food, meat naturally goes through a decomposition process that breaks it down into organic matter.
During the early stages of this process, bacteria start to develop inside and on the surface of the meat which makes it inedible and unsafe to eat.
Smell
Your sense of smell is an important part of your human instinct, developed over generations of our earliest human ancestors to detect whether something is safe to eat. And when it comes to meat, this is the most important, and the most useful sensory organ you have.
If you catch a whiff of strong ammonia odors, or rotten egg smells in your meat, it is highly likely that your meat is not safe to eat, and has gone bad. Thus, you should throw it out in the trash.
Look
The look test lets you visibly ascertain whether your meat has gone off or not. Let's compare the different visual cues you need to look out for when you cook different kinds of meat.
Chicken meat, when fresh, should always be red-pinkish in color with slight areas of white where the fat resides.
If you see that your chicken meat is turning gray, or colorless, your chicken has gone off, and you should take extra precautions in handling it.
Beef, whether ground beef, steak, or in a burger patty, has a bright red color to the meat thanks to the iron and myoglobin found inside the muscle fibers.
If you notice that the surface of your beef has started to turn gray, flat, and dull, it's a sign that your beef has gone off.
Pork should also have a red-pinkish hue to it. So if you notice that your pork chops are starting to turn gray or black, you shouldn't use your expired pork meat, and dispose of them immediately.
Fish such as salmon, should look healthily pink and should have white lines of fat that separates the flakes of salmon meat.
If you see these white lines start to disappear, and if you see any discoloration on the salmon steak itself, your salmon has more than likely gone bad.
Touch
Meat should always have a firm, springy texture to it. It doesn't matter which type of meat it is – chicken, beef, pork, or fish.
Touch your meat to see whether its texture has turned into a soft, mushy texture rather than firm and springy. If it does, your meat has gone off and should not be used to cook.
In What Conditions Does This Occur the Most?
Denatured protein comes out of meat when cooking occurs the most when you are cooking your meat from a low temperature, such as if you're taking your meat out from the freezer and you don't let it thaw completely up to room temperature before you start cooking it.
This is because when your cold meat comes into contact with the high heat of cooking, the muscle fibers in the meat get shocked by the temperature change, thus they shrink up and start to expel excessive protein and water mix that comes out as the denatured white stuff that you see when you cook meat.
The denatured protein leaks out through the spaces between the muscle fibers and ends up on the cooking surface, forming a white goo.
What Type of Meat Gets This the Most?
The denatured protein issue happens to all meat in general, but it has been reported that chicken has the most occurrences of denatured protein coming out while cooking.
The probable reason why chicken gets this the most is that the protein from chicken is easily soluble, and thus it is easily digestible.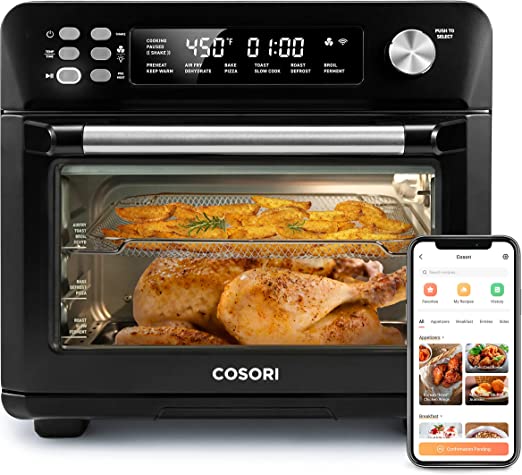 MORE THAN 12-IN-1: 12 functions for Air Fry, Roast, Bake, Broil, Toast, etc. Explore more possibilities by saving your preferred time and temperature.
FULLY MEET FAMILY NEEDS: 2-layer even cooking, The oven's 26 quart / 25-liter capacity 1 layer fits up to 6 slices of bread, a 12-inch pizza, or a 5lbs whole chicken
ENJOY MEALS IN MINUTES: 6 heat elements, a 2-speed fan, and temperatures up to 450°F allow cooking up to 30% faster than a traditional convection oven
This is why chicken is such a popular choice of protein for most people and why it is used as a choice of meat for many dishes, as well as being the protein of choice for those who want to eat lean and watch their calorie counts.
The protein in chicken being easily digestible increases the chance of the denatured protein forming as it mixes with the chicken meat's natural water content and gets expelled out through the muscle fibers in the chicken meat.
Can I Reduce or Stop This From Happening?
Unfortunately, once denatured protein starts coming out of your meat while you cook it, there's no way to reverse the process.
This denatured protein AKA white stuff, however, is not dangerous and non-toxic, as it consists of natural compounds already found in your meat anyway.
With that said, you can try and reduce this occurrence of denatured protein coming out of meat from happening.
If you're serving food to or cooking in front of guests, the denatured protein process may raise some eyebrows.
So if you're not looking to answer questions about the safety of the food you're cooking and serving, it's best to try and reduce the likelihood of this denatured protein happening.
Always ensure that whenever you cook meat from frozen, you allow it to thaw up to room temperature.
By letting the meat adjust to room temperature, you allow the muscle fibers to relax so that when it comes to cooking, the muscle fibers don't contract too quickly and expel too much-denatured protein and water mix out of the meat.
Should I Remove the White Stuff (Denatured Protein) While Cooking?
As this denatured protein is non-toxic, you don't necessarily have to remove it while you cook your meat. However, as this is just a mixture of denatured proteins and water, it will not have much of a taste, and it might be a texture that some may find hard to swallow.
The bottom line is, that you can remove it if you want to, or you could choose to keep it on and serve it if you're okay with it.
Either way, you won't be consuming anything extra or toxic, as the denatured protein is just natural compounds found in your meat, be it chicken, beef, fish, or pork.
Can This Happen to Other Types of Meat?
Yes, this is a fairly common occurrence, and it happens to all kinds of meat, such as chicken, beef, pork, and fish.
However, there is a higher chance of the denaturing process occurring in meat that contains more fat. For example, when we talk about a fatty fish, we usually mean salmon – so if you're cooking salmon and you see denatured protein coming out of it while it is cooking, chances are, you're cooking a fatty piece of salmon that hasn't fully thawed out of the freezer.
For chicken, this could be a chicken thigh, where there is a lot of fat mixed with the meat itself.
What About White Spots on My Frozen Meat?
White spots on your frozen meat are different – these are called freezer burns.
A freezer burn is what happens when your meat is stored in the freezer without an airtight container.
Without being stored in an airtight container, cold air enters the packaging of your meat and supercools the natural moisture found inside your meat, turning some areas of the meat's surface into ice.
This ice expands as more internal moisture draws up and collects into the icy areas of your meat.
While freezer burn isn't dangerous at all, it does cause changes to the taste and texture of the meat.
Because of the dehydration at the frozen spots as the moisture is drawn out and turns into ice, these areas become dry and somewhat tasteless as the protein and nutrients freeze.
It's a good idea to cut off the areas of your meat that have been freezer burned so that you don't taste any rubbery or tasteless parts of your meat.
How to Avoid Freezer Burn?
To avoid freezer burn, you have to store your meat in an airtight container or at least limit its surface area exposure to the sub-zero air temperatures inside the freezer.
Wrap your meat in freezer wrap, foil, or saran wrap before you store it in the freezer. This protects the surface area of your meat from the cold air that eventually causes freezer burn.
For added protection, store your meat in an airtight container like a Tupperware, so that none of the cold air can enter your meat packaging and cause freezer burn to the surface area of your meat.
Conclusion
As we've established, the denatured protein that comes out of your meat when you cook it is a common thing that happens, whether you cook chicken, beef, fish, or pork.
It is also a completely natural process, which does not make the meat that you cook unsafe to eat.
The white stuff consists of denatured proteins and water that is expelled out of the muscle fibers through contractions that occur in the muscles while the meat is cooked on high heat.
We've also found out that in frozen meat, the colder the meat is before you place it on a hot cooking surface, the higher the likelihood of the denatured protein coming out when you cook it.
So if you're cooking meat straight out of the freezer without letting it thaw completely first, chances are you're going to get the denatured protein coming out of your meat as it cooks.
Always thaw your meat up to room temperature before cooking to reduce the chances of the denatured proteins leaking out of your meat while you're cooking it.
Photo altered by simplelifesaver.com | Photo attribution: Andrew Valdivia