Are you looking to deal with pet smells in your home by using an Air Purifier? But you're probably wondering whether it would even do anything. Before making your final purchase decision, it's important to understand how the air purifier functions in fighting pet odor.
Key Takeaways:
The Homedics Total Clean Pet Plus 5-in-1 air purifier works by letting the air pass through 5 stages of filtration, including pre-filter, True HEPA filter, active carbon filter, UV light, and the ionizer. So whether you have dogs, cats, rabbits, reptiles, or other animals, the active carbon layer helps remove pet odor from the air.
Keep reading as we take a closer look at the working process of this Total Clean Pet Plus air purifier and more.
How Does Homedics Total Clean Pet Plus 5-in-1 Fight Pet Odor?
The air goes through 5 stages of filtration through this Total clean pet plus air purifier:
| | | |
| --- | --- | --- |
| No. | Stages | Description |
| 1. | Pre-Filter | The pre-filter layer filters out large particles like pet hair and dander. |
| 2. | True HEPA Filtration | All the super tiny microparticles (~ 0.3 microns size particles) are filtered out in this filtration layer. |
| 3. | Carbon Layer Filtration: | The Pet Plus air purifier uses an active carbon layer to filter out unwanted household and pet smells. |
| 4. | UV Light Action | After three layers, air passes through UV light, by which around 99.99% of mold, bacteria, and fungi are destroyed from the air. |
| 5. | Ionizer | There is also an ionizer present in the filter that generates a negative charge and discards unwanted particles from the air. |
So, after all these processes, the air fills the room with freshness.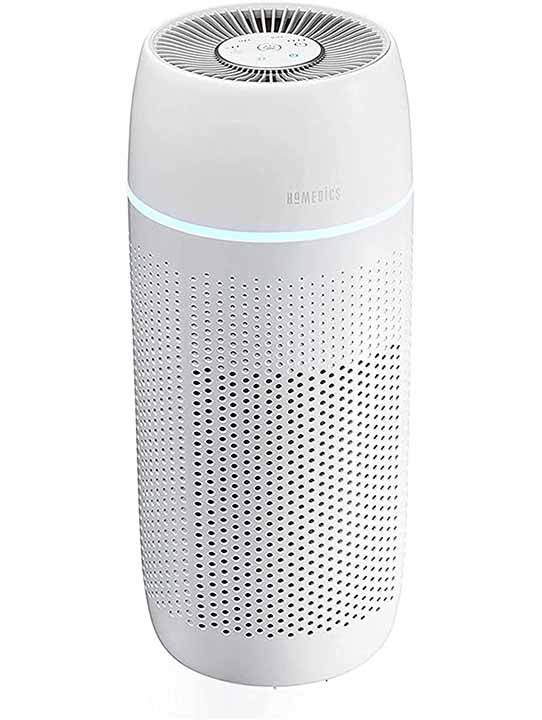 Find the latest price at Homedics
✔

360-DEGREE HEPA FILTRATION: Remove up to 99.9% of irritants and allergens up to 0.3 microns. PetPlus odor filter helps eliminate pet and household odor.


✔

ULTIMATE CLEAN: Powerful UV-C light reduces up to 99.9% of bacteria and viruses. Reduce household allergens, odors, smoke, dander, and more.



How Does The TRUE HEPA Filtration System Help In Purifying Air?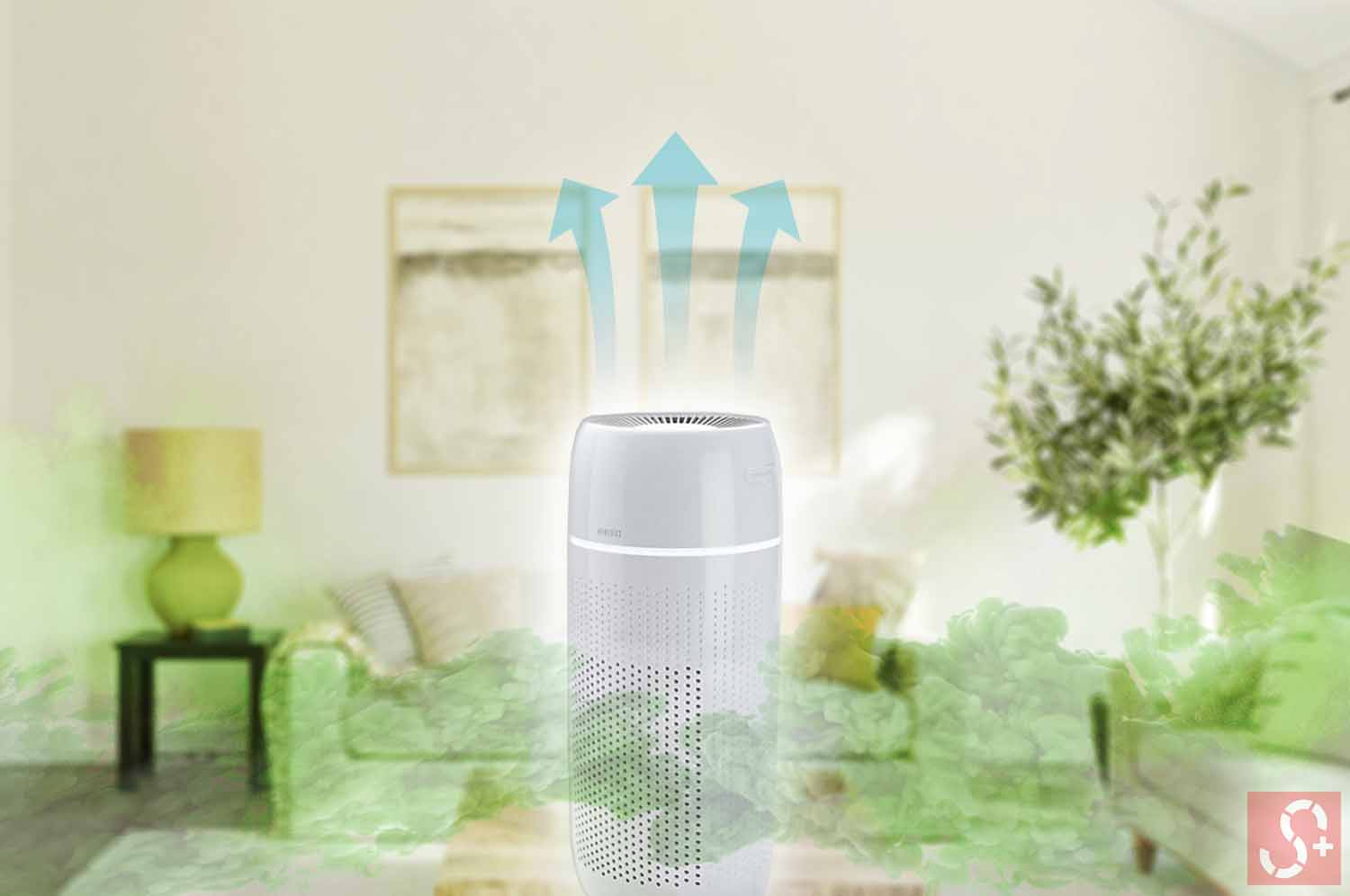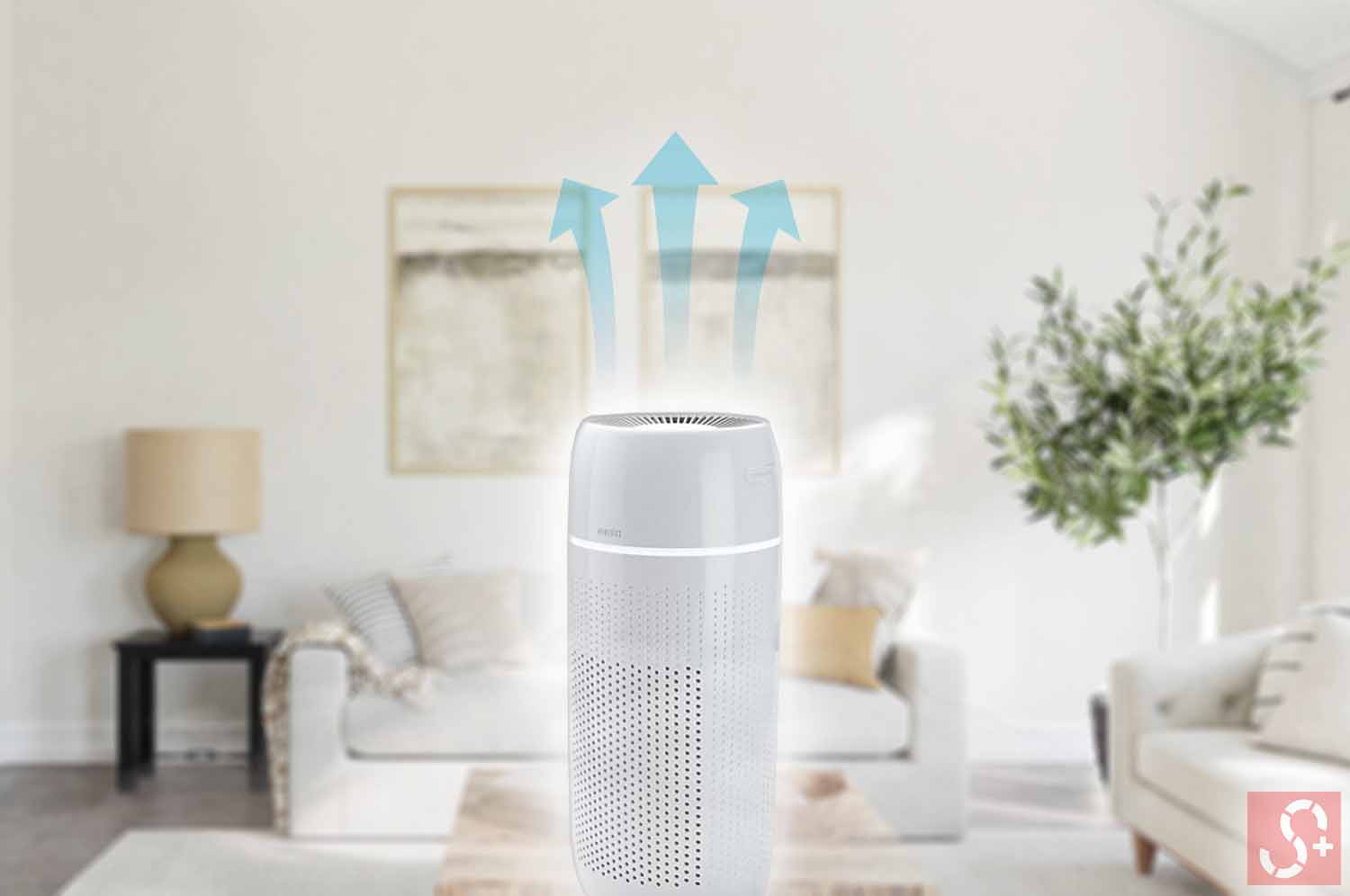 The air purifier uses the True HEPA Filtration system. It is premium-level filtration used in air purifiers.
"HEPA = High-Efficiency Particulate Air [Filter]."
As per epa.gov (on paper), HEPA filters have the capability of removing almost 99.97% of airborne allergens such as pollens, bacteria, or dust.
And this Total Pet Plus air purifier doesn't simply use a HEPA Filtration system, but it uses the TRUE HEPA filtration system – which means better and more efficient air purification.
In the 1940s, the Department of Energy (DOE) created a metric for measuring the purity of the air called high-efficiency particulate air (HEPA), the name for a specific kind of air filter.
The Department of Energy (DOE) specifies that HEPA filters can trap up to 99.97% airborne particles measuring 0.3 microns (m). In both business and domestic settings, HEPA filters are the standard.
This is in part because it efficiently captures 99.97% of particles as small as 0.3 microns, making it suitable for use in both commercial and domestic settings.
That said, only a True HEPA filtration device or filter reaches the 99.97% efficiency required by the Department of Energy's (DOE) standard for HEPA filtration.
To be classified as True HEPA, a filter must be confirmed as effective in removing 99.97 percent of airborne particles, as defined by the Department of Energy.
Although the filter may still be able to catch a significant fraction of particles as small as 0.3 microns, it cannot claim compliance with DOE HEPA criteria until it is validated as a True HEPA.
So rest assured, you can get top-level air purification with this Total Pet Plus air purifier because of the True HEPA Filtration system.
Although this purifier was designed with pets in mind, its core ability is to filter the air, which helps improve air quality overall. So food smells will also be sucked up. Things like opening windows or turning on vents will help with the process. Here are three guides to help freshen up your home a bit more.
Cooking Smells Traveling Through Vents? Here are some prevention tips
Stop Food Smells From Traveling Upstairs
Prevent Cooking Smells From Traveling In An Open Concept Kitchen
How Does The Activated Carbon Layer Work?
The feature that makes Pet Plus 5 in 1 effective in combating the odd pet odors is its active carbon filtration layer.
Because of its adsorption properties, activated carbon may be used to get rid of unpleasant smells. In addition, due to its high surface area, activated carbon from coal is a powerful adsorbent.
The goal of the activation process is to increase the surface area of the carbon relative to its mass.
Activated carbon's ability to absorb molecules by drawing them into its interior and keeping them at its surface makes it a powerful tool for eliminating unpleasant odors.
Here's the secret to keeping dog hair off the floor and automating your floor-cleaning chores.
Robot vacuums are the ultimate hands-free solution. Your days of sweeping up the dog and other pet hair are over! Check out this popular read for Best Robot Vacuum For Pet Hair.
UV Light Takes Care Of The Bacteria And Other Minute Particles
Bacteria, viruses, mildew, and mold are all killed or severely damaged by ultraviolet light, making it a useful sterilizer.
DNA and RNA are the genetic blueprints that direct all creatures' development, behavior, and reproduction. Ultraviolet (UV) light generates electromagnetic radiation that may impair bacteria' capacity to multiply and inactivate germs via mutations and/or cell death.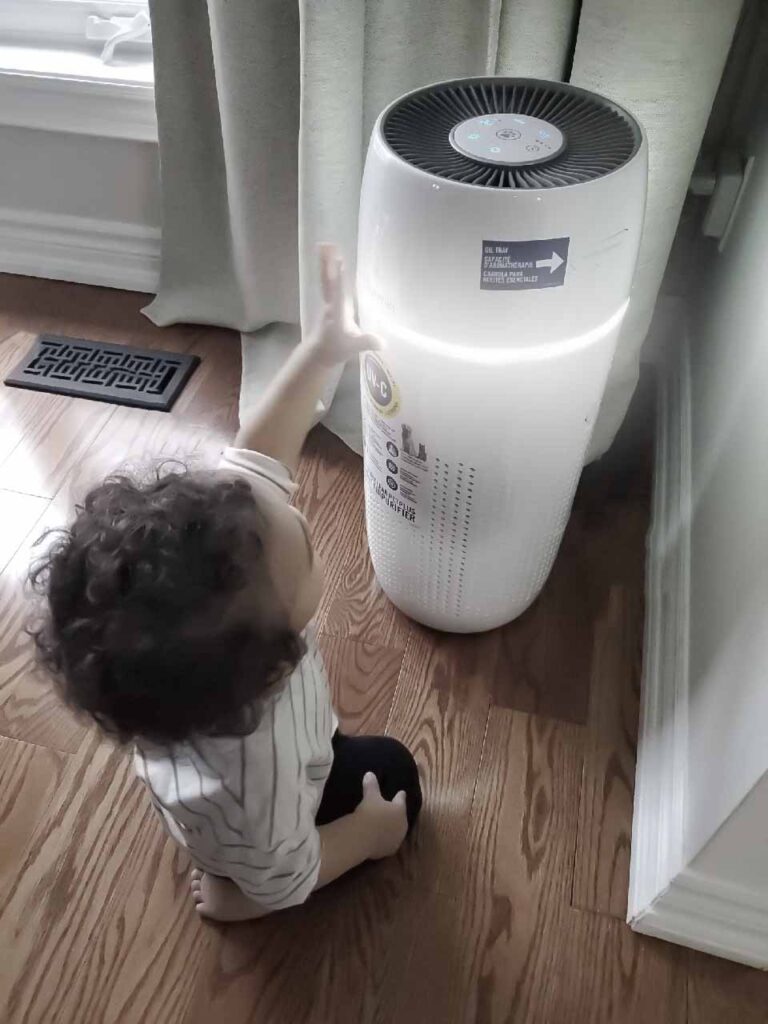 Inducing photochemical reactions in microorganisms' nucleic acids, ultraviolet (UV) light's electromagnetic energy may effectively halt their reproductive capacity.
Ionizer – An Additional Layer Of Filtration To Combat Airborne Particles
Low indoor air quality may be caused by particles in the air, such as dust, pollutants, and bacteria. This may adversely impact your respiratory system and, in the long run, your health.
Conditions like asthma might also become more severe. You may be wondering whether ionizers are effective for indoor cleansing air.
Ionizers are machines that use negative ions to get rid of dust and other particles in the air.
An air ionizer is a device used to aid in the collection and settling of airborne dust and other particles. You may better comprehend the function of an air ionizer if one is familiar with the nature of air ions.
There are charged molecules in the air, and they're called ions. They're just invisible molecules floating about in the air.
A negative ion is a molecule that has received an electron, whereas a positive ion is one that has lost one. Air ionizers are a kind of air purifier accessory that generates and releases negative ions into the air.
The negative ions bind to the little particles. This imparts an electrostatic charge onto the particles, causing them to coagulate upon impact with solid surfaces (such as those found on floors, walls, tables, etc.). As a result, dust may be collected after it has settled on a surface.
Who Should Use Homedics Total Clean Pet Plus 5-in-1 Air Purifier?
If you have dogs, cats, rabbits, reptiles, or other animals, this Air purifier is a no-brainer because it purifies the air efficiently.
If you have allergic roommates sensitive to airborne particles, investing in an air purifier like this can be helpful.
If you want to experience cleaner and fresh air every time you enter your room.
I really wanted to push this thing to its limits. I have a family member with two rabbits, so I left the unit running at her house for 3 days to see if there was any improvement. I have to state that this test is far from scientific, and the space where it sat was double the size of the recommended air purifying square footage. It was placed beside the rabbit's cage, we put a few drops of lavender oil and left it to do its thing. I'm happy to report after the 3 days, she did notice a difference in the air quality.
When you have dogs, baseboards become a magnet for fur. Until the day robot vacuums become advanced enough to clean the whole baseboard, here is an excellent resource on how to keep baseboards clean with dogs.
Other Ways To Remove Pet Odor In The Home:
Homedics Total Clean Pet Plus is not the only option you can use in fighting against pet odor and purifying. Here are some additional tips you can follow to combat pet odor:
Ensure you regularly clean the objects that your pet uses daily.
You can use vinegar mixed with water in a spray bottle on floors and other areas.
Sweep regularly to ensure no pet hairs or mess is left on the floor.
Don't forget to vacuum regularly to eliminate the chances of pet hair and dirt hanging around.
Smells don't just affect our homes, they can also make their way into our vehicles. We created a guide to help you deal with car odors before they get out of control. Check out our car odor-busting guide here.
So you can do the above-mentioned daily rituals of cleanliness. But to fight off pet odor and other dust particles in the air, investing in an air purifier like Homedics can also be worthwhile.
Check out our other air purifier guides:
Photo altered by simplelifesaver.com | Photo attribution: Spacejoy