As a proud owner of a German Shepherd, you know that the amount of hair they shed can be overwhelming. But don't worry – a robot vacuum cleaner can help make the cleanup easier.
In this article, we'll look at the best robotic vacuums for German Shepherd hair, so you can keep your home clean and your pup happy.
In a hurry? Check out our top picks below:
#1. Robot Vacuum for German Shepherds – Roborock S7 MaxV Ultra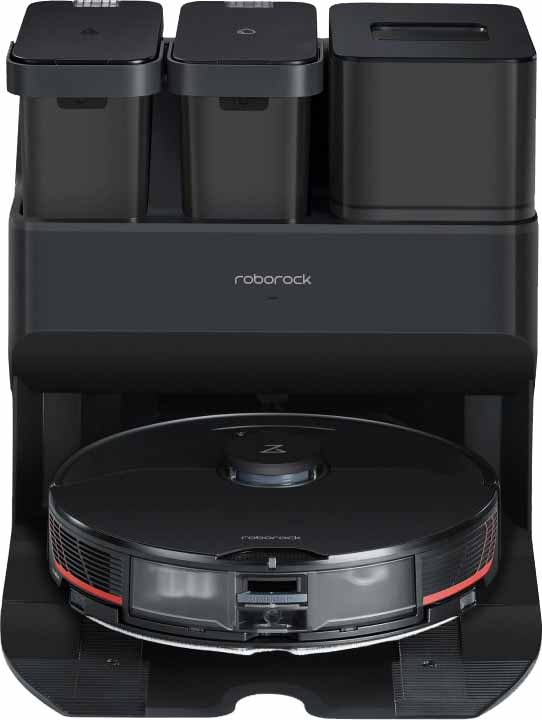 The Roborock S7 is one of the smartest robot mopping and vacuuming combos in the market. It provides an extremely convenient, totally hands-free cleaning experience. Using the Empty Wash Fill Dock, you get automatic dust emptying, mop washing, and robot water tank refilling. The dock even cleans itself too
What We Like:
The self-refilling and self-emptying feature is convenient and helps the vacuum continue cleaning for an extended period without interruption.
The LIDAR navigation system provides precise mapping and ensures efficient cleaning.
It has a powerful suction of 5100 Pa(perfect for all types of dog hair) that effectively removes hair and other debris.
The 2.5 L dust bag is of a decent size and can hold a significant amount of dirt.
What We Didn't Like:
The app for the vacuum is not user-friendly and may be challenging to navigate.
Compared to other robot vacuums, it is relatively expensive.
The inclusion of a camera on the vacuum may raise privacy concerns for some users.
Why Choose Roborock S7 MaxV Ultra For German Shepherd Hair?
The Roborock S7 MaxV Ultra Robot Vacuum and Mop has several features that make it well-suited for removing German Shepherd hair:
High suction power (5100Pa) – The high suction power makes it effective in removing pet hair and debris from floors.
Auto mop washing – The self-emptying and self-refilling features ensure that the mop is always clean, which helps to remove pet hair more effectively.
As much as we love our pets, many people don't love the smells they bring with time. If you ever wondered if air purifiers can help reduce pet smells, you're in luck I have the perfect article called do air purifiers work on pet odors? It's jammed packed with pet odor-fighting tips and tricks.
ReactiveAI 2.0 obstacle avoidance – The robot's advanced obstacle avoidance technology helps it navigate around furniture and other obstacles to efficiently reach areas where pet hair accumulates.
App control – The robot can be controlled and scheduled through an app, making it easy to set cleaning schedules around your pet's habits.
Works with Alexa – The integration with Alexa allows you to control the robot using voice commands, making it even more convenient to use.
Overall, these features make the Roborock S7 MaxV Ultra Robot Vacuum and Mop well-suited for removing German Shepherd hair from floors.
#2. Robot Vacuum for German Shepherds – ECOVACS DEEBOT X1 Omni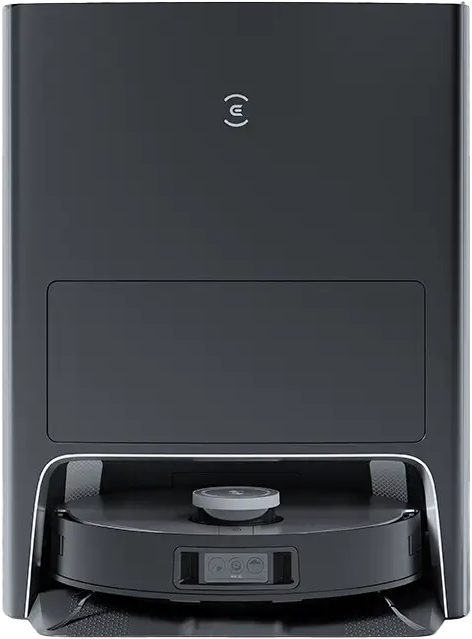 All-IN-ONE OMNI STATION. A first in the industry. After vacuuming, your DEEBOT returns to the station and automatically empties the dustbin. After mopping, it automatically washes the mop heads and dries them with hot air. Experience a whole new level of freedom from cleaning.
What We Like:
Uses laser-based navigation for efficient cleaning.
Has a decent suction power of 5000 Pa for effective cleaning.
Comes with a self-emptying and self-refilling feature for added convenience.
Has a large 3-liter dust bag to store more dirt and debris.
What We Didn't Like:
Has a big and heavy base station.
The in-built camera may be a concern for some users due to privacy issues.
When you have dogs, baseboards become a magnet for fur. Until the day robot vacuums become advanced enough to clean the whole baseboard, here is a great resource on how to keep baseboards clean with dogs.
Why Choose ECOVACS DEEBOT X1 Omni For German Shepherd Hair?
5000Pa Suction Power – With a suction power of 5000Pa, the ECOVACS DEEBOT X1 has the ability to pick up pet hair, dirt, and other debris effectively.
Laser Navigation – The laser navigation system helps the robot vacuum to map the room and plan the most efficient cleaning path. This ensures that the robot covers all areas thoroughly, including those where pet hair tends to accumulate.
Obstacle Avoidance – The robot is equipped with sensors that detect obstacles and avoid them, ensuring that the robot doesn't get stuck on pet toys or other items.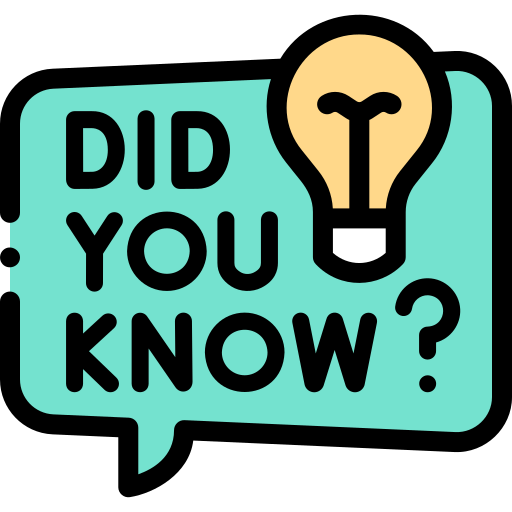 Some robot vacuums have advanced filtration systems that can remove allergens and other microscopic particles that affect air quality, which will help protect your respiratory system.
Built-in YIKO Voice Assistant – The YIKO voice assistant allows you to control the robot vacuum with voice commands, making it convenient and easy to use.
Self-Empty and Auto-Clean Station – The robot vacuum has a self-empty and auto-clean station that ensures that the robot is always ready for its next cleaning cycle. This reduces the need for manual cleaning, freeing up time and effort.
Overall, the ECOVACS DEEBOT X1, with its powerful suction, efficient navigation, and convenient features, makes it a good option for removing German Shepherd hair.
#3. Robot Vacuum for German Shepherds – Dreametech L10s Ultra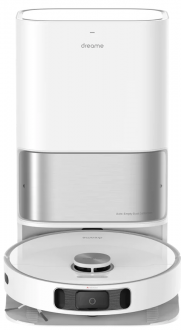 Fully Automated Cleaning: Automatic dust collection, mop-cleaning and -drying, water-refilling, solution-adding, fast mapping, and path-planning all combine to make fully automated home cleaning a reality. The convenient auto-empty system utilizes our exclusive DualBoost 2.0 system to blow air into the robot's dust box and vacuum it into a 3L dust bag, giving you up to 60 days of automatic, hands-off cleaning
What We Like:
Attractive design
Impressive suction power with 5300 Pa
Convenient auto mop cleaning and drying
Self-refilling and self-emptying base
What We Didn't Like:
Difficulty cleaning tight corners
The navigation system is adequate but not advanced technology-wise.
Why Choose ECOVACS DEEBOT X1 Omni For German Shepherd Hair?
Strong Suction Power – With 5300Pa suction, the vacuum is capable of picking up even the smallest particles, including German Shepherd hair.
AI Navigation – The vacuum uses advanced AI navigation technology to map out your home and determine the most efficient cleaning path. This helps to ensure that the vacuum covers every corner of your home and picks up as much hair as possible.
Auto Mop Cleaning and Drying – The mop function helps to remove hair from hard floors and ensures that it is cleaned and dried after each use.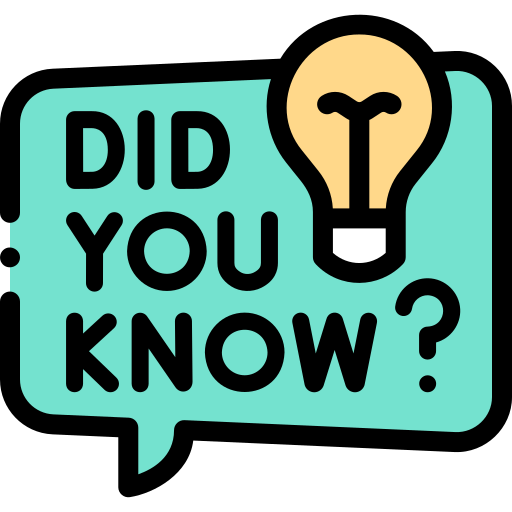 The average person spends 100-150 hours per year cleaning the floors in their home.
Self-refilling and Self-Emptying Base – With a self-refilling and self-emptying base, the vacuum can continue cleaning for up to 60 days without any intervention from the user. This means that you won't have to worry about constantly emptying the vacuum or refilling the water tank.
Compatible with Alexa – The vacuum is compatible with Alexa, allowing you to control it using voice commands. This makes it easy to start, stop, or pause the cleaning process without having to get up from your seat.
These features make the Dreametech L10s Ultra Robot Vacuum and Mop Combo the perfect choice for removing German Shepherd hair and ensuring that your home stays clean and tidy.
Recommended Read: Robot Vacuums That Clean In Straight Lines
5 Features Of A Robot Vacuum You'll Love as a German Shepherd Owner
#1. Vacuums and Mops:
A robot vacuum cleaner with a mop function is a must-have for pet owners. This allows for a complete clean of the home, vacuuming up pet hair and debris and then mopping up any remaining messes.
The vacuum can be equipped with a variety of brushes to ensure a thorough cleaning.
#2. Strong Suction Power:
You also need a robot vacuum with strong suction power to make sure all pet hair and debris is removed from carpets and other surfaces.
A powerful motor and advanced brush system help to ensure that all dirt, dust, and pet hair is collected from the floor.
#3. Self-emptying Dustbin:
To make life easier, a robot vacuum should include a self-emptying dustbin. This will allow you to clean up quickly and not have to worry about manually emptying the dustbin.
#4. Automatically Detecting Carpet:
A robot vacuum should also be able to detect carpets automatically so that it knows to switch to a different cleaning mode when it reaches a carpet. This will help to ensure that pet hair is removed from carpets and that carpets are cleaned more thoroughly.
#5. Supports Virtual Boundaries, Schedules, and Zone Cleaning:
Finally, pet owners need a robot vacuum that can be programmed to clean certain areas of the home and that can be set to run on a schedule.
Additionally, the robot vacuum should allow you to set up virtual boundaries so that the robot vacuum avoids areas where pets are sleeping or playing. This will help to ensure that the pets are not disturbed during the cleaning process.
All the above-mentioned features make robot vac a worthwhile investment for every pet owner.
Up Next: Best Robot Vacuum and Mop Combo: An In-Depth Review
German Shepherd & Robot Vacuum FAQs:
Can German Shepherd Hair Damage or Hinder Performance Over Time?
Hair can clog up the filters of a robot vacuum, which can reduce its suction power and decrease the battery life. Hence, it is important to regularly clean the filters to avoid this issue.
How to Maintain Rollers of robot vacuum?
Rollers and brushes can become caked with dog fur, which can reduce their effectiveness. To keep them working properly, it is important to regularly clean the rollers and brushes with a soft brush or cloth.
What is the difference between Human Hair vs German Shepherd?
Human hair is usually finer and less dense than German Shepherd hair. This can make it easier for the robot vacuum to pick up and can help extend the life of the vacuum's filters and rollers.
Are Dogs Scared of Robot Vacuums?
Well, dogs can get scared of robot vacuums if they have never been exposed to it before, however, with proper introduction, they can adapt to it. 

If a dog is scared of a robot vacuum, it is important to introduce it slowly to the dog.
Start by placing the robot vacuum in another room and allowing the dog to get used to its sound. Gradually move it closer and allow the dog to sniff and explore it.
Offer treats and praise when the dog is around the vacuum to help create a positive association.