It's officially turkey season, and I know you're looking for the best for your family and friends. Two top brands include Butterball and Jennie-O, both of whom provide amazing, fresh turkey products. But is one better than the other?
Butterball and Jennie-O make a variety of turkey products, and though each has its benefits, many swear by Butterball as they pre-brine the turkeys to offer delicious, fresh-tasting meat at a good price. If you're conscious of animal rights, Jennie-O allows you to trace the turkey back to its farm.
This article will cover the pros and cons of each brand and how they compare, from their ground turkey to turkey burgers. We'll also discuss whole birds and why you might choose one over the other. 
Butterball vs. Jennie-O Turkey Products
Butterball and Jennie-O are both very well-known, and each offers a wide variety of items, which you can use to create many different meals. Plus, they have whole turkeys, which are most popular around the holiday season.
Let's start by discussing Butterball. This brand pre-bastes whole frozen turkeys, so you don't have to. As a result, you get a juicy turkey every time. Butterball items also tend to cost a bit less than Jennie-O per pound. However, you can find them in similar sizes.
On the other hand, Jennie-O focuses on raising healthy turkeys. Therefore, you can trust that their products come from humanely treated animals. 
While Butterball also is American Humane Certified, Jennie-O offers a turkey tracker, allowing you to check out the farms that raised your turkey.
Overall, there are plenty of benefits and downsides to consider for these two turkey brands.
Butterball Is One of the Most Well-Known Brands in America
Per their website, Butterball is known for being one of "America's most iconic brands." As a result, this turkey company is one of the most popular when Thanksgiving comes around. 
However, they offer a more extensive selection of turkey products than just the whole turkey, including:
Ground turkey
Stuffing
Turkey burgers
Turkey bacon
Turkey meatballs
Here's how Butterball's pros and cons break down:
Pros
All-natural options (no hormones or steroids)
Reasonable prices for name-brand products
Giblets removed in whole turkeys
High standards for animal care
Pre-brined whole turkeys
Some options come with a preparation manual
Butterball Hotline for cooking help
Cons
Recent recall for plastic in ground turkey products
Some products contain additives to keep the meat moist 
Jennie-O Is Great for Ethically Sourced Meat
Jennie-O is also a pretty famous turkey brand, and they offer a variety of turkey products, including all of the ones mentioned above, provided by Butterball. However, their turkey products do tend to be slightly more expensive than Butterball for most items.
However, they have fantastic quality. You get fresh meat, and you can use the brand's turkey tracker to determine where the bird you bought came from. This detail makes it easier for customers to choose ethically raised turkey items.
Finally, Jennie-O only creates turkey products. That means they can focus on raising the birds and preparing them in the best ways.
Pros
All-natural options
Giblets bagged in whole turkeys
Humane certified by PAACO (Professional Animal Auditor Certification Organization)
Turkey tracker encourages exceptional care for turkeys
Only offers turkey, so they have a higher focus on turkey quality
Focus on sustainability and reducing energy consumption
Cons
Slightly more expensive on most options
Issues with cartilage in certain ground meat products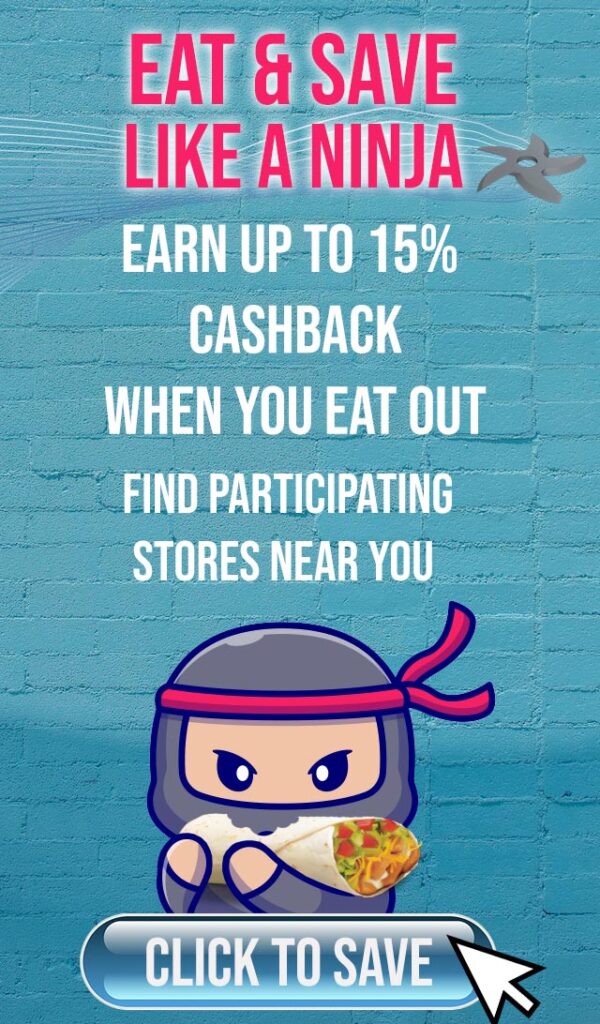 Foster Farms vs. Jennie-O Ground Turkey
Ground turkey is perfect for cooking a ton of different meals, and one quick online search will provide you with plenty of cost-efficient, delicious options. In addition, ground turkey is usually very lean meat, making it a healthier alternative to beef.
Making better choices when it comes to food can impact your health. In a recent article, I discuss different types of cooking oils.
Both of these companies had recalls on ground turkey in the past for Salmonella and other issues, so make sure you always check before buying. However, Salmonella risk can come with any meat when not prepared properly. 
So always cook your ground turkey the entire way through.
According to online reviews, many people agree that these ground turkey options are suitable to replace with ground beef. You can use them in various recipes and have very low fat, low calories options – which is excellent for weight loss.
Just keep in mind that the fat in beef makes it so tender, and beef has a much richer overall taste. So in certain recipes, you'll taste the difference between the two.
If you want to make burgers with ground turkey, remember that as it's so much leaner, you'll likely need to add fat back into the mix to account for that. For example, you can add mayonnaise or plain Greek yogurt – about a quarter of the weight of the meat. 
Butterball Ground Turkey Is Lean and Easy To Cook With
According to online reviews, Butterball's ground turkey quality is excellent. However, the meat is very bland, and you'll want to add your seasonings or sauces to increase the flavor. 
Many pet parents interested in making homemade dog food chose this product as their main ingredient.
Customers also appreciated the packaging, how finely ground the meat is, and the lack of grease when cooking. It also has a ton of versatility — you can use them in spaghetti, tacos, chili, meatballs, and more.
Additionally, many customers felt that Butterball ground turkey cooked better than value or store brand ground turkey. It browned nicely and didn't dry out at high heat.
As a downside, there's always the chance of finding ground-up bone or cartilage in these types of turkey products. 
However, these instances typically only occur in the plant during processing, which can happen with any ground turkey brand. Therefore, it's a good idea to check your meat before eating.
The smell of cooking can be pleasant in the moment. But when the scent fills your home, it can be a bit annoying. In a recent article, I wrote about preventing cooking smells from traveling and filling your home.
Jennie-O Ground Turkey Can Be Watery and Difficult To Form
While Jennie-O also received many positive online reviews, the brand didn't get as many as Butterball for their ground turkey. In addition, some customers noticed a lot of water in the packaging, adding to the item's weight, and therefore cost. 
Like Butterball, some customers found pieces of ground bone in the products.
Customers also mentioned having trouble getting the ground turkey to "form" nicely. For example, the meat didn't want to stay in a patty shape for turkey burgers. 
One easy way to combat this is to allow the turkey to thaw and leave it to drain. Then, include some breadcrumbs into the mix to help absorb some of the excess moisture. 
Many people loved the taste of this ground turkey. Their all-natural versions tend to receive higher reviews than the ground meat that comes in tubes. The natural version is often more flavorful, has less fat, and customers enjoy it more overall.
Finally, customers also liked the sizes of the ground turkey packages. They're easy to store for longer periods in the freezer and don't take up much space.
One additional thing I wanted to talk about is the "white stuff" that comes out of meat when cooking it. A few of my readers wanted to know what it is and if the meat is safe to eat. You can learn all about it in my recent article, "white stuff coming out of meat when cooking."
Jennie-O vs. Butterball Whole Turkey
Most households only prepare one or two whole turkeys each year. So if you're buying a turkey for the holidays, you probably want to make sure it's big enough for your guests.
Jennie-O and Butterball are two of the most popular brand names, and there's been a long-standing battle between the two, with some claiming that one's better than the other. 
However, it often comes down to how you prepare the turkey.
Both companies have high-quality, ethically raised options, so you're sure to enjoy the taste no matter what. 
Here's what to expect from both of these brands:
Butterball Whole Turkeys Come Pre-Brined
The best part of Butterball is that the whole turkeys they have are pre-brined. That means that they come out of the oven juicy since they've had time to soak in a seasoning mix. 
The staff takes time to brine by weight, so you don't get a turkey that's received too much salt. 
However, if you accidentally brine a Butterball at home, it'll probably come out way too salty.
As an additional benefit, Butterball whole turkeys almost always come with some instruction manual on preparing the meat best. If you follow it, you're sure to receive a perfect turkey dinner every time.
Most customers feel that Butterball always provides juicy white meat and is very hard to dry out. Plus, their turkeys always come with turkey gravy, which is gluten-free and safe for those with Celiac to enjoy. 
This short YouTube video details how exactly to roast a Butterball to get the most flavor from it:
Jennie-O Whole Turkeys Come With Pop-Up Thermometers
Customers felt that the Jennie-O whole turkey was fresh and tender, making for a perfect holiday dinner. As a bonus, most of their whole turkey options come with a pop-up timer, letting you know when the meat finishes cooking and is at a temperature that's safe to eat.
You'll want to check first if the Jennie-O turkey comes pre-brined. Jennie-O turkeys are easy to cook if you don't have to brine them yourself, but it's nice to have the option.
When it comes to the whole turkeys, you can find Jennie-O items that cost less per pound compared to Butterball. However, the price ranges can differ depending on your location and the time of year. 
Usually, you can find inexpensive whole turkeys from Jennie-O that are large enough to feed your family.
Overall, Jennie-O also prepares a fantastic whole turkey- you really can't go wrong with either one of these brands. However, if you want to avoid a considerable cleanup when cooking, Butterball is usually the better option.
Jennie-O's YouTube channel also has a short video detailing the recommended way to cook their whole turkeys:
Butterball vs. Jennie-O Turkey Burgers
Finally, I must cover the turkey burgers that these two brands offer. 
Turkey burgers are fast, convenient to make, super lean, and tasty. Plus, everyone in the family can enjoy one. You'll find plenty of recipes online, and you can even make the patties directly in your oven without a mess.
You also have loads of options between the two brands. For instance, they both offer plain, all-natural turkey patties, as well as seasoned options. So naturally, you'll want to choose one depending on whether you want to season your meat while cooking.
Both brands offer amazing, high-quality turkey burgers. Here are the differences between the two.
Butterball Turkey Burgers Are Mild and Full of Moisture
The best Butterball turkey burgers consist of all-white meat, so you get a juicy, flavorful patty. Plus, the meat is lean and doesn't contain artificial materials. As a result, they almost always hold in a ton of moisture and classic Butterball flavor even after grilling.
The flavor isn't overwhelming, so you can easily jazz these up with ingredients like chilis and garlic. 
Overall, these Butterball turkey burgers are a favorite in many households. I'm confident that you'll love them too.
Jennie-O Turkey Burgers Come Individually Wrapped for Freshness
Jennie-O individually wraps the patties inside their packaging, making it easier to store them for longer. Plus, if you don't want to make all of them at once, you can save what you don't eat without worry.
The Jennie-O turkey burgers can dry out faster than the Butterball ones, so you'll need to prepare them carefully. 
However, according to reviews, they also feel denser than the Butterball patties. Still, they cost more than Butterball per pound. Depending on where you shop, you can expect these turkey patties to cost around two dollars more.
Finally, these patties also have just enough meat flavor not to be overwhelming, making them another great segway for all of your burger toppings.
If you read this far in the article, here is another article you might enjoy: How to Cook Burgers Indoor without Annoying Grease Splatter. 
The Verdict
Both Butterball and Jenny-O have terrific turkey products, and I'm sure you'll find a favorite option among them. 
While both brands have delicious products, many people prefer Butterball products, and they're juicier, thanks to the pre-brine. Plus, they're typically cheaper on the whole. Their other products also offer that classic taste that many people love.
However, that doesn't mean you should avoid Jennie-O. They also have lovely products, and you can even trace the turkeys back to their home farms, which shows they care about the quality of their meat.