The average person spends 100-150 hours per year cleaning the floors in their home. As someone that's been using robot vacuums for years, I can attest to the hand-free time-saving benefits they provide.
Over the years, I've tested many different bot vacs and learned the key elements of what makes a good robot vacuum and the types you should avoid. I'm not going to confuse you with 20 different models. I only want to recommend robot vacuums that will kick butt and not end up in your Amazon return pile.
In a hurry, check out our top picks right below!
1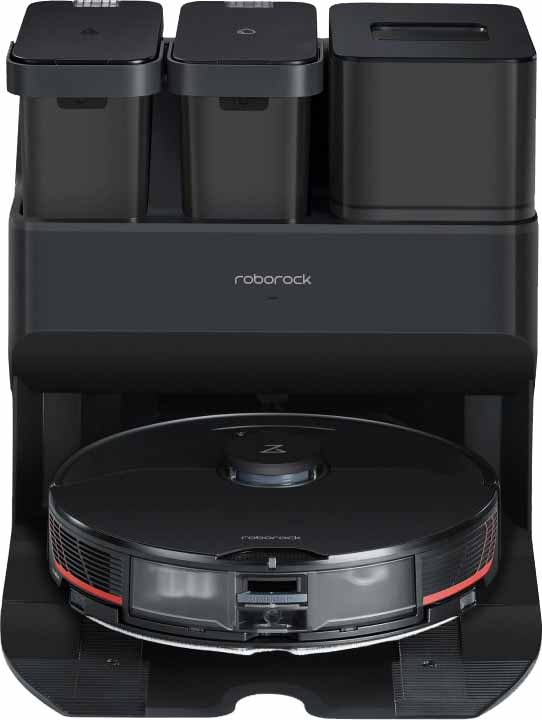 Editor's Choice
Check Price (Amazon)
2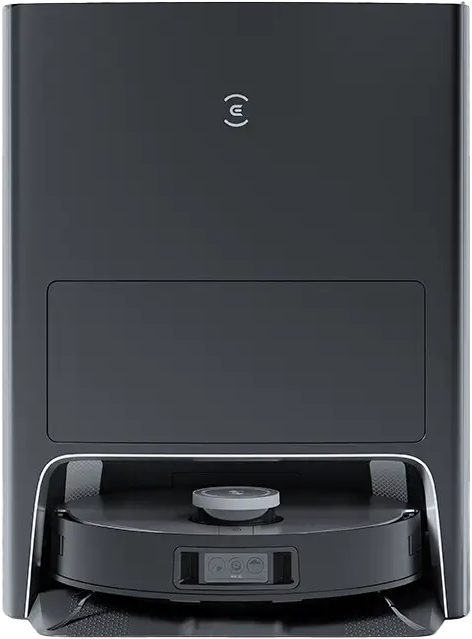 Runner Up
Check Prices (Amazon)
3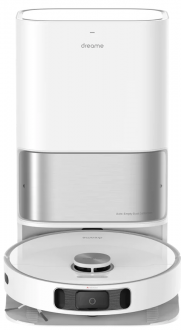 Best Price
Check Prices (Amazon)
Whether you're a busy professional looking for a time-saving solution or just someone who wants to simplify their cleaning routine, I have the knowledge and experience to guide you in the right direction. So without further ado, let's get started!
Robot Vacuum Hands-Free Time Savings By sq ft
| | | | |
| --- | --- | --- | --- |
| Home sq ft | 1000 sq ft | 1500 sq ft | 2000 sq ft |
| Deep clean | 2 hrs | 2.5 hrs | 3 hrs |
| Light clean | 1.5 hrs | 2 hrs | 2.5 hrs |
| Kids In Home | +30 mins | +40 mins | +50 mins |
| Pets In Home | +1 hrs | +1.5 hrs | +2 hrs |
#1. Hand-Free Option – Roborock S7 MaxV Ultra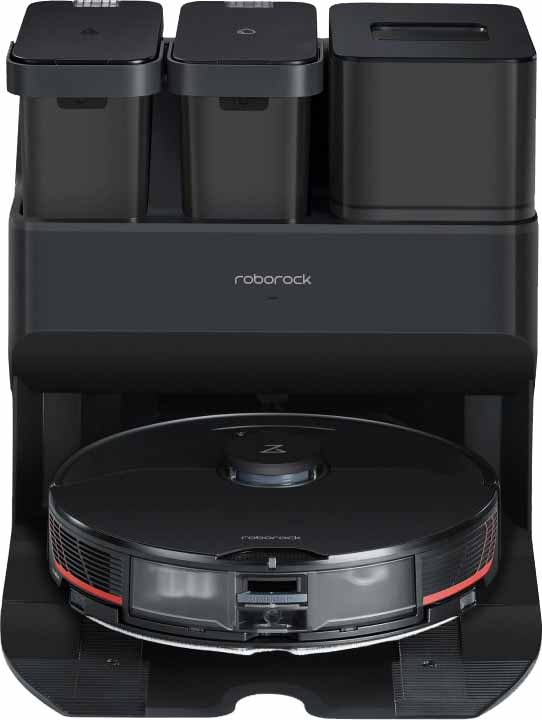 The Roborock S7 is one of the smartest robot mopping and vacuuming combos in the market. It provides an extremely convenient, totally hands-free cleaning experience. Using the Empty Wash Fill Dock, you get automatic dust emptying, mop washing, and robot water tank refilling. The dock even cleans itself too.
What We Like:
The Roborock S7 Maxv Ultra stands out from others due to its advanced features and capabilities. I call it the Bostin Dynamic of Robot Vacuums.
Here's why it's worth considering:
This robot vacuum is equipped with an intelligent mop lifting system that can detect when it's on carpet, lifting its mop. Thus, it gives a more hands-free experience, and you don't need to worry about intervening or helping it move.
With a battery life of up to 3 hours, this robot vacuum can clean a large area of your home without needing to be recharged. This means you won't need to constantly monitor and recharge the vacuum, once again giving you more hands-free time.
The water tank capacity of 300 ml is almost 1.5 times larger than the next contender in the market, giving you the ability to clean more areas without needing to refill the tank.
Also, with suction power of 5100 Pa, this robot vacuum is able to effectively pick up dirt, dust, and debris, ensuring a thorough cleaning every time. This suction power is slightly stronger than its closest rival (Ecovacs Deebot Omni), making it a standout choice for those looking for a powerful cleaning solution.
Lastly, it used advanced LiDAR navigation technology – a laser-based navigation technology that allows it to move through the room more precisely and efficiently.
Sidenote: All of the robot vacuums listed in this guide have self-emptying, self-refilling, and auto-mop washing capabilities, so it goes without saying that is also an added advantage when compared to other robot vacuums on the market.
When you have dogs, baseboards become a magnet for fur. Until the day robot vacuums become advanced enough to clean the whole baseboard, here is an excellent resource on how to keep baseboards clean with dogs.
What We Don't Like:
I couldn't find any major con regarding this robot vacuum except its cost. It is one of the most expensive robot vacs in the market – but a totally worthwhile investment if you are looking for a high-quality robot vacuum.
#2. Hand-Free Option – Ecovacs Deebot X1 Omni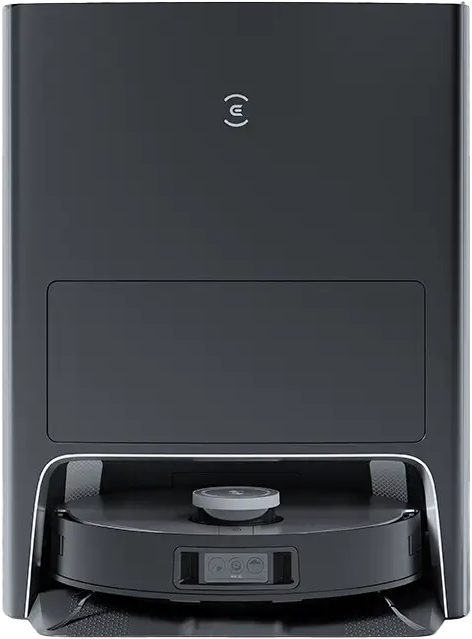 All-IN-ONE OMNI STATION. A first in the industry. After vacuuming, your DEEBOT returns to the station and automatically empties the dustbin providing a hand-free solution. After mopping, it automatically washes the mop heads and dries them with hot air. Experience a whole new level of freedom from cleaning.
What We Like:
I'm impressed by this robot vacuum, which boasts 5000 Pa suction power, making it a feature-rich and visually appealing option.
As a user, having a robot vacuum with strong suction power, like 5000 Pa, can greatly benefit you by ensuring that your floors are thoroughly cleaned. 
One of the standout features for me is the large 3-liter dust bag – it's even bigger than the one on the Roborock model.
It means that you won't have to empty the dustbin as often as with a smaller bag, making the vacuum more convenient to use. This is especially important if you have a large or heavily used living space.
Additionally, the use of LiDAR technology sets this model apart and provides an additional level of precision and accuracy when it comes to navigation and cleaning.
What We Don't Like:
The base station of the robot vacuum is a bit bulky, which means it can take up some space and be more noticeable in the room. That said, the design is simple and sleek, which should perfectly suit the aesthetics of any room.
#3. Hand-Free Option – Dreametech L10S Ultra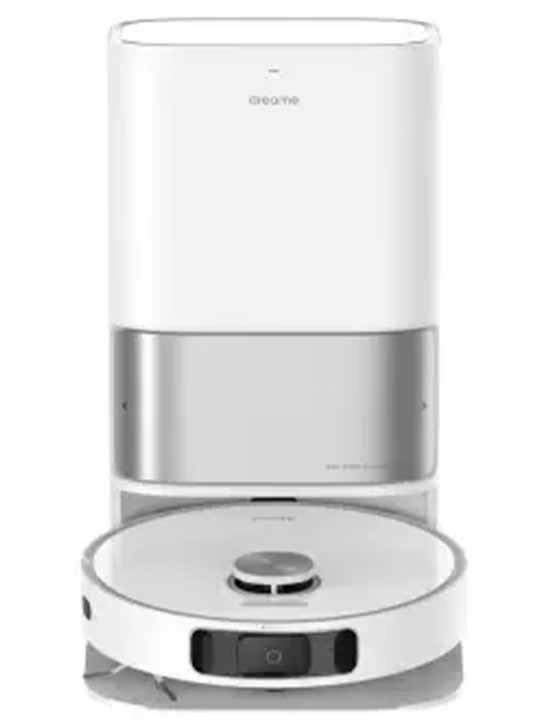 Fully Automated Cleaning: Automatic dust collection, mop-cleaning and -drying, water-refilling, solution-adding, fast mapping, and path-planning all combine to make hand-free, fully automated home cleaning a reality. The convenient auto-empty system utilizes our exclusive DualBoost 2.0 system to blow air into the robot's dust box and vacuum it into a 3L dust bag, giving you up to 60 days of automatic, hands-off cleaning
What We Like:
What I really love about this robot vacuum is its exceptional suction power of 5300 Pa. This level of suction ensures that your floors are thoroughly cleaned every time.
Another thing I liked the most about this robot vacuum is its impressive battery life of up to 210 min – which translates to more than three hours of continuously cleaning the floors in one go.
In addition to its strong suction and long battery life, this robot vacuum also includes features such as self-refilling and self-emptying, along with support for virtual assistants, and more. These features provide a convenient and efficient cleaning experience.
What We Don't Like:
Although the Dreametech L10s Ultra has many impressive features, it can sometimes get caught on obstacles, causing a temporary setback in its ability to return to its base. However, this occurs infrequently, and there is potential for improvement with future updates.
To sum it up, the Dreametech L10s Ultra remains a great choice for those who want a robot vacuum with powerful suction and a long-lasting battery.
The initial cost of a Robot vacuum can seem like a big investment, but what you get back in time will keep paying you back. If you're still not sold, check out my recent post on why robot vacuums are worth the money.
Ever since I purchased my robot vacuum, it has been a game changer. It's like an extra pair of hands in the home. Check out my recent "Are robot vacuums worth the money" to get a full overview of why these little wonder machines are worth it!
Spec Comparison Chart
| | | | |
| --- | --- | --- | --- |
| | Roborock S7 MaxV Ultra | Ecovacs Deebot X1 Omni | Dreametech L10S Ultra |
| Mopping | Yes | Yes | Yes |
| Mapping | Yes | Yes | Yes |
| Mop Lifting | Yes | No | Yes |
| Mop Drying | No | Yes | Yes |
| Self-Washing | Yes | Yes | Yes |
| Self–Refilling | Yes | Yes | Yes |
| Self-Emptying | Yes | Yes | Yes |
| Obstacle Avoidance | Yes | Yes | Yes |
| Smartphone Control | Yes | Yes | Yes |
| Zone Cleaning | Yes | Yes | Yes |
| Navigation | LiDAR, Camera  | LiDAR, Camera  | LiDAR, Camera  |
| Dust Bin Capacity | 2.5 L | 3 L | 3 L |
| Water Tank Capacity | 3 L | 4 L | 2.5 L |
| Suction Power | 5100 Pa | 5,000 Pa | 5,300 Pa |
If on mobile swipe chart to left to see all data
What Sets These Picks Apart From Competitor's Hand-Free Options?
When it comes to what sets these robot vacuums apart from their competitors, it's their unique features and the ability to navigate through various obstacles with ease. Additionally, these robot vacuums offer a range of cleaning modes that cater to different cleaning needs.
What Types Of Robot Vacuums Should You Avoid?
When shopping for a robot vacuum, there are certain types that you may want to avoid if you're looking for the easiest and most hands-free option. Here are a few to keep in mind:
Basic models with limited features:
While basic models may be more affordable, they often lack important features like obstacle detection, mapping, and app control. These features are essential for a hands-free experience and can greatly enhance the ease of use of your robot vacuum.
Mapping is a vital feature to have regardless of the robot vacuum you choose. Check out my recent post, where I explain the benefit of robot vacuum mapping.
Models with poor navigation systems:
A good navigation system is crucial for a hands-free experience. A robot vacuum with poor navigation may get stuck or miss areas of your home, requiring you to intervene manually and help it along. Avoid models with inconsistent or unreliable navigation systems.
Models with weak suction:
A robot vacuum with weak suction won't be able to pick up dirt and debris effectively, leading to multiple passes over the same area and a less thorough cleaning. This can also increase the time it takes to clean your home, negating some of the time-saving benefits of a robot vacuum.
Models with small dustbin capacity:
A small dustbin capacity means that the robot vacuum will need to be emptied more frequently, leading to more manual intervention and less hands-free time.
In short, when shopping for a robot vacuum, look for models with advanced navigation systems, strong suction, and app control. These features will help ensure a hands-free, easy-to-use experience.
Read Next: Best Outdoor Robot Vacuum Cleaners