The Instant Pot is a multipurpose cooker that generally uses pressure to cook meals.  
To learn about all the cool things an Instant Pot can do, check out this article. 
One of the features of the Instant Pot, which is very appealing to new parents is the ability to sterilize things.
Being able to sterilize a baby's feeding equipment is an extra step beyond cleaning that provides their children with additional protection against germs. Giving parents peace of mind that they are giving their children extra care.
To sterilize in an Instant Pot multicooker, simply add one cup of water to the pot. Make sure no items are touching the bare bottom of the pot by placing them on/in a trivet or steaming basket. After putting all the infant feeding items inside the pot, close the lid, select the "steam" or "sterilize" option, and allow it to do its job for a few minutes.  
LATEST VIDEOS
But there's more to know about sterilizing in an Instant Pot. Read on for more helpful information.
About the sterilize button
Some Instant Pots come with a preset sterilize button, which is meant to sterilize bottles and utensils and is used for water-canning.
*note: it is not intended for pressure canning.
The button already has preset settings for "less," "normal," and "more," which allows for choosing the temperature and pressure setting. 
The "less" option is for the pasteurization of dairy products, it doesn't put any pressure, and the temperature goes to 181.4°F.
The "normal" option is for sterilization of utensils, bottles, and water canning. It applies low pressure, and the temperature goes to 230°F.
The "more" option is also used for sterilization but applies high pressure, and the temperature goes to 239°F.
[table id=14 responsive=scroll responsive_breakpoint=all/]
Press "sterilize" to cycle through each "less", "normal", and "more" modes.
Learn more about your Instant Pot's less-normal-more function. 
You can sterilize bottles, pump parts, and sippy cups that are BPA-free items.  
The models which have the sterilize option are the Duo Plus, Ultra, and Viva. 
Not all Instant Pot models have a sterilize option. For those that don't have it, you would select the "steam" button to purify your baby's feeding equipment.
Difference between the "sterilize" and "steam" button
The steam button is continuously heating at full power. And therefore, it will do an adequate job of sterilizing your items.
The sterilize button has 3 different presets, which allows for water canning as well as disinfecting your things.  
By the way, If you're an Instant Pot fanatic like I am, check out this cool free course here that helps you make the most of your multicooker.
Benefits of using the Instant Pot for sterilization
No extra sterilizing equipment
We all want what's best for our children, this is why many of us would probably buy whatever we feel is necessary to provide optimal health. Although not all parents will purchase a separate device to sterilize, many parents across America feel that it is essential!
Whether we're purchasing a simple rack that produces hot water and steam. Or, an actual sterilizing machine, these products take up quite a bit of space on our kitchen counter.
Rather than having a separate unit to sterilize your baby's essential feeding equipment. You can own one pretty decent-looking kitchen appliance that can do that as well as assist in making your dinner. 
Using an Instant pot as your primary sterilizer will save you from spending money on an independent sterilizing device. 
These independent sterilizing devices are typically used for a short period in your child's life, then discarded or given away.   
Having one multifunction device is great, especially if you don't want your kid's items to take over your home.
Quick and easy to do
It takes less time to prepare to fill up your pot and place your items in it, and get the sterilization process going. You don't have to boil any water ahead of time.
Kills bacteria/germs
Sterilizing using your Instant Pot gets rid of some harmful germs. It is very close to what professional laboratories use to sterilize their equipment.
A study was done to compare the Instant Pots sterilization capabilities with that of a scientific-grade commercial sterilizing device.  
Instant Pot can provide scientific-grade sterilization.
This information can give parents peace of mind, especially for those of us who worry a little more than most about what goes into our kid's mouths.
No need to run a full dishwasher load
For those of us who have dishwashers at home, we can definitely save ourselves from having to purchase a separate tool to sterilize.
Your dishwasher can do the same thing, due to the high heat, and some even have a sterilize function. As long as the bottles and other feeding equipment is labeled as dishwasher safe.
21 DISHWASHER HACKS THAT WILL IMPROVE YOUR HEALTH
But, if it doesn't have enough items to run a load, it seems like a waste to run a full wash to clean and sterilize a few items. It also takes an hour or two sometimes to run the dishwasher, whereas the Instant Pot takes only a few minutes to sterilize. 
Use it for more than 3 months
There will be a point when your child won't need items to be sterilized anymore. Since the Instant Pot has multiple uses, hopefully, you're using it for more than just sterilizing your child's bottles.  
You can use it for much longer than 3 months. You don't have to get rid of it. You'll have plenty of uses for this kitchen appliance after your child no longer needs sterilizing on items.  
Save money
This benefit is mainly for parents who wish to purchase a separate sterilizing device for their baby's bottles etc. Rather than spending money on one device that will be used for a short time, why not invest in a multipurpose appliance you can use for more than one thing.
You cut the extra expense of having to purchase more than one thing. It's also a great way to make some baby food when your baby is ready to eat solids, as well as prepare meals for the entire family.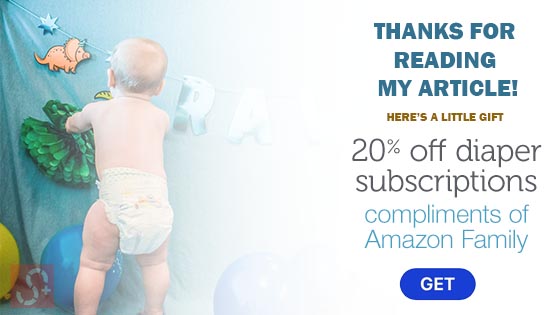 When should you sterilize
Tips from the CDC on sterilizing infant feeding items 
Less than 3 months old
For infants who are 3 months old and younger, it is particularly essential to disinfect their feeding tools.
Sterilize your sick kid's items
When your child is sick, it is a good idea to sterilize the things they have been using to remove any germs and bacteria.
Premature or weaker immune systems
Take that extra precaution with premature babies or babies who may have some health issues.
Borrowed or second-hand bottles
It's not the worse idea to use second-hand bottles, especially if they were your elder child's things.  
Stick to getting used items from family members and very close friends, people whom you have a history with.
As a new parent, all the things to purchase all add up, and can be quite expensive. That's why using second-hand items is a good idea if you want to save a bit of cash.
Having the ability to sterilize your bottles before giving them to your child is an excellent idea.
New bottles
straight out of the box, you always want to sterilize your things
No access to clean water
If it's challenging to get access to clean water to wash your bottles, then it's a great idea to sterilize.
List of feeding items you can sterilize in an Instant Pot
Baby Bottles 
Sippy Cups  
Breast Pump Parts
Straw
Pacifier
Steps for sterilizing bottles:
1. wash bottles and other feeding items thoroughly 
2. place the inner pot in the cooking pot
3. place the steaming basket / or trivet in the inner pot
3. at least 1 cup of water
4. place items in basket/trivet
5. close the lid
6. close vent
7. select steam and change time to 2-3 minutes
7.1 or select sterilize button, select "normal" or "more"
8. allow a natural release for about 4 minutes – do not open
9. release leftover steam
9.1 check pressure valve before opening
10. open the lid away from your face
11. allow items to cool 
11.1 or remove and place on towel or drying rack
Additional Tips/advice
For extra precaution, you'll want to only sterilize your items once a day. You don't want to continually put your items through high heat, especially silicone.
Double-check that the things you are going to sterilize can withstand high heat.