When the holidays come around, we can get caught up in the spirit — what better way than to customize your Instant Pot for the holidays.
I don't know about you, but my family gathers around, we lay out all the dishes on a large table, and set it up as a buffet style.
If you dazzle up your Instant Pot with some customizable wraps for the season, it becomes like a centerpiece and decoration instead of being a big appliance eyesore.
Just make sure to open the lid to serve, because people may forget there is actually food they can eat. 
Check out below for some cook wraps that'll make your Instant Pot blend in with your decor.  
The cool thing is that they are magnetic so you can switch them up each season. Your Instant Pot will be the talk of the evening.
St. Patrick's wrap
Check out this cool and straightforward wraps you can use for St. Patty's day.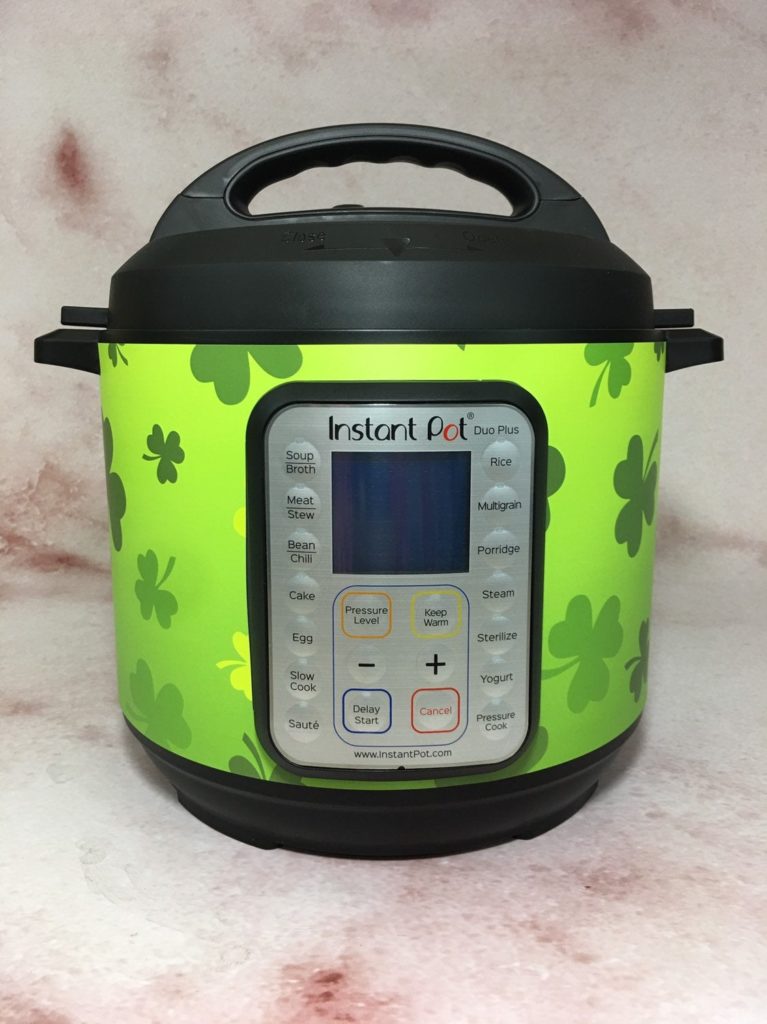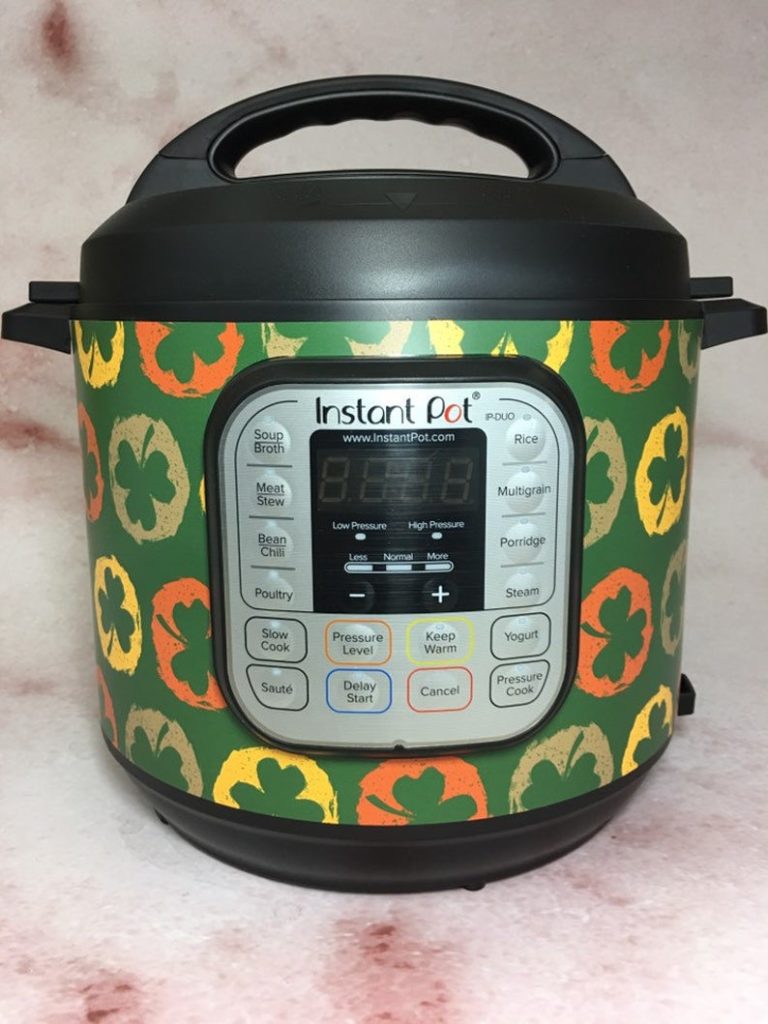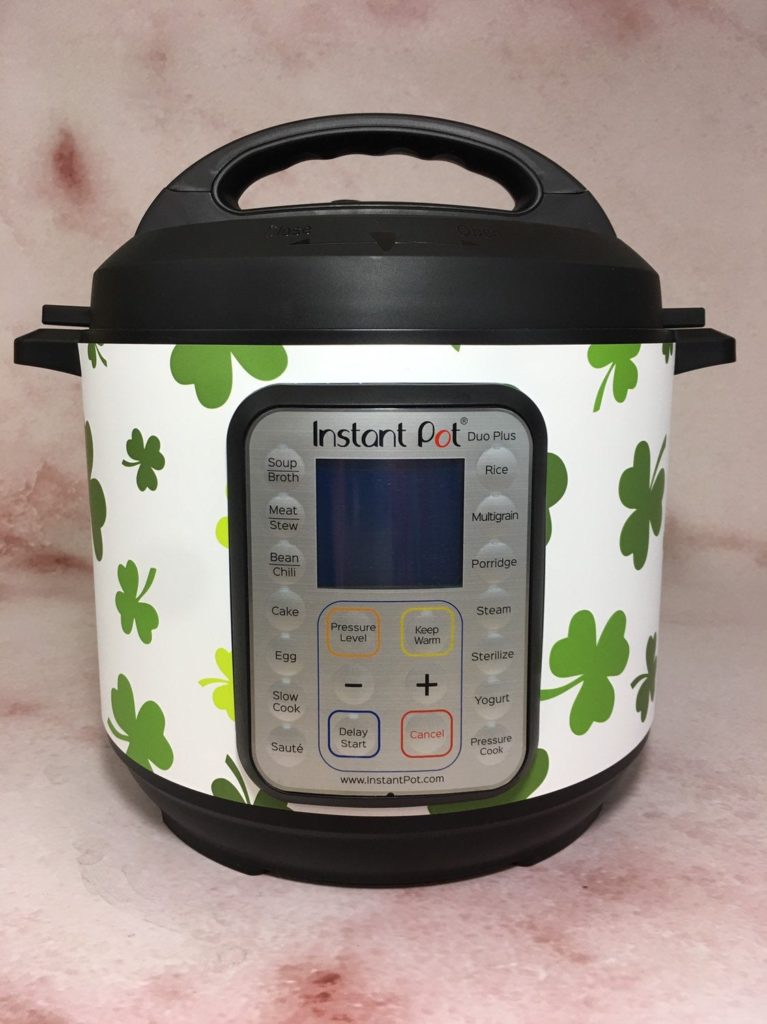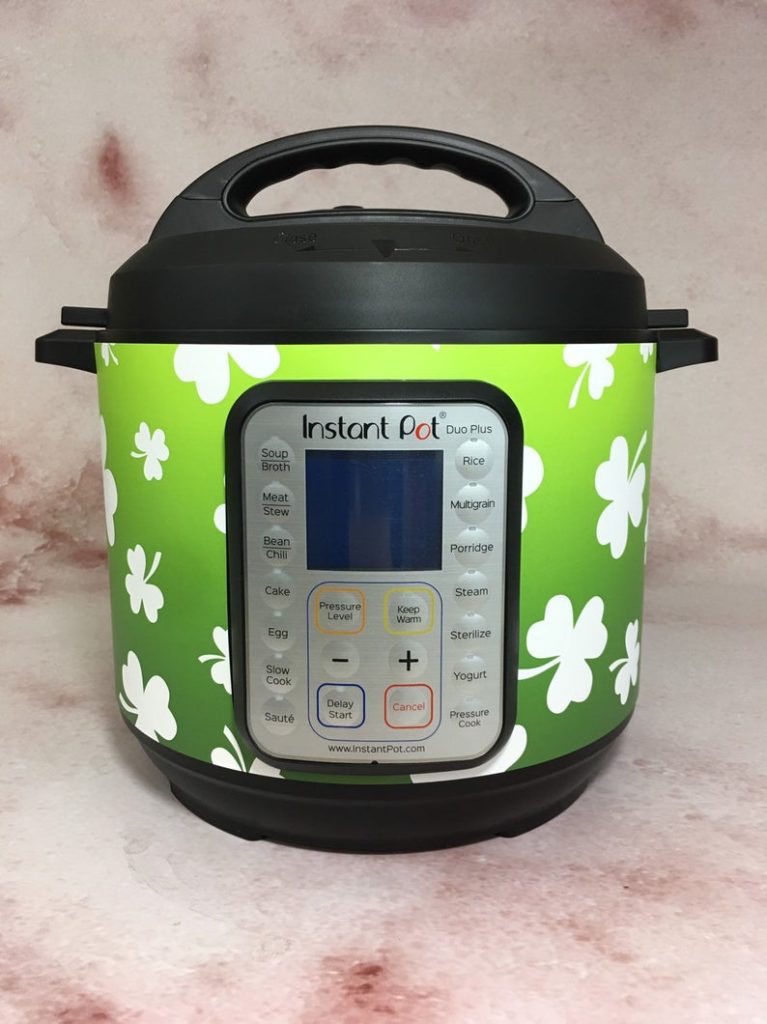 Football wrap
You know we eat big during the football season, every game is a celebration. Whether you decide to make your nachos, dips, or even chicken wings (you'll need a specialized air fryer attachment), why not be game-day ready with this super cool football Instant Pot wrap.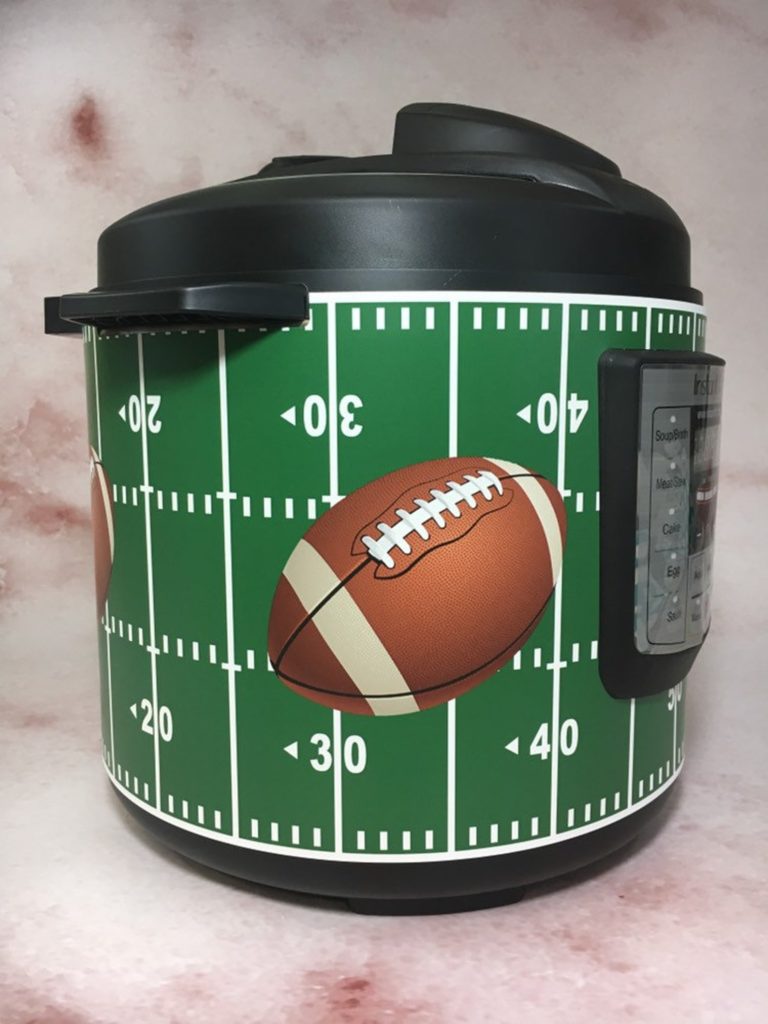 Easter wrap
Check out this super fun and colorful ready for Easter wrap.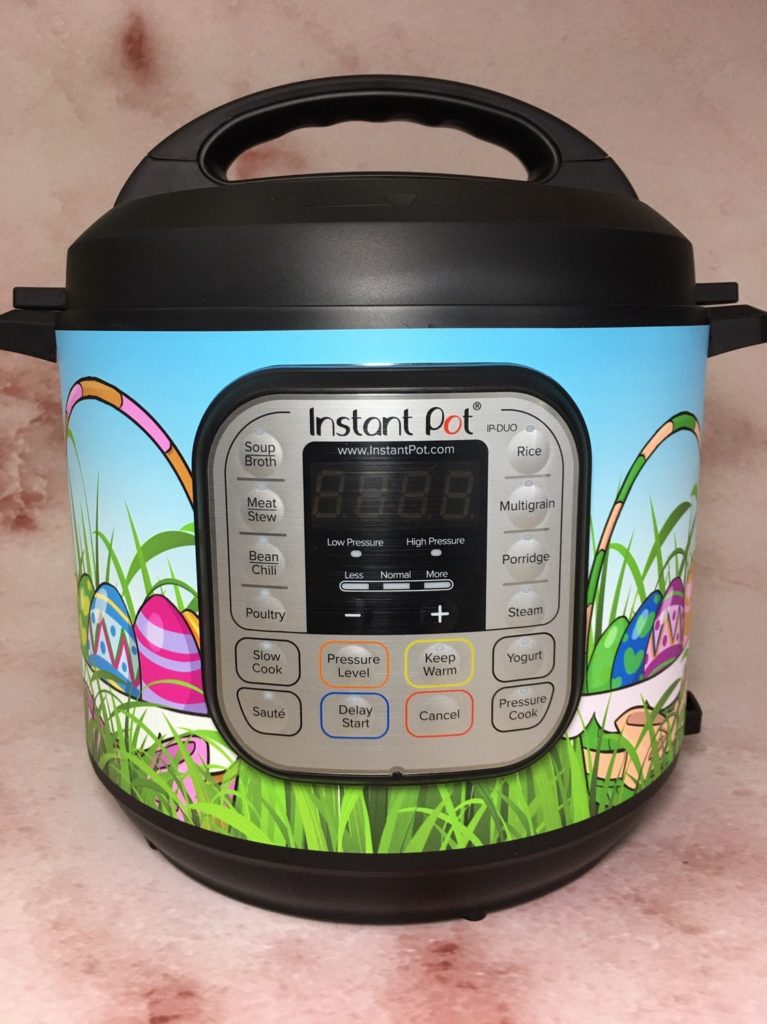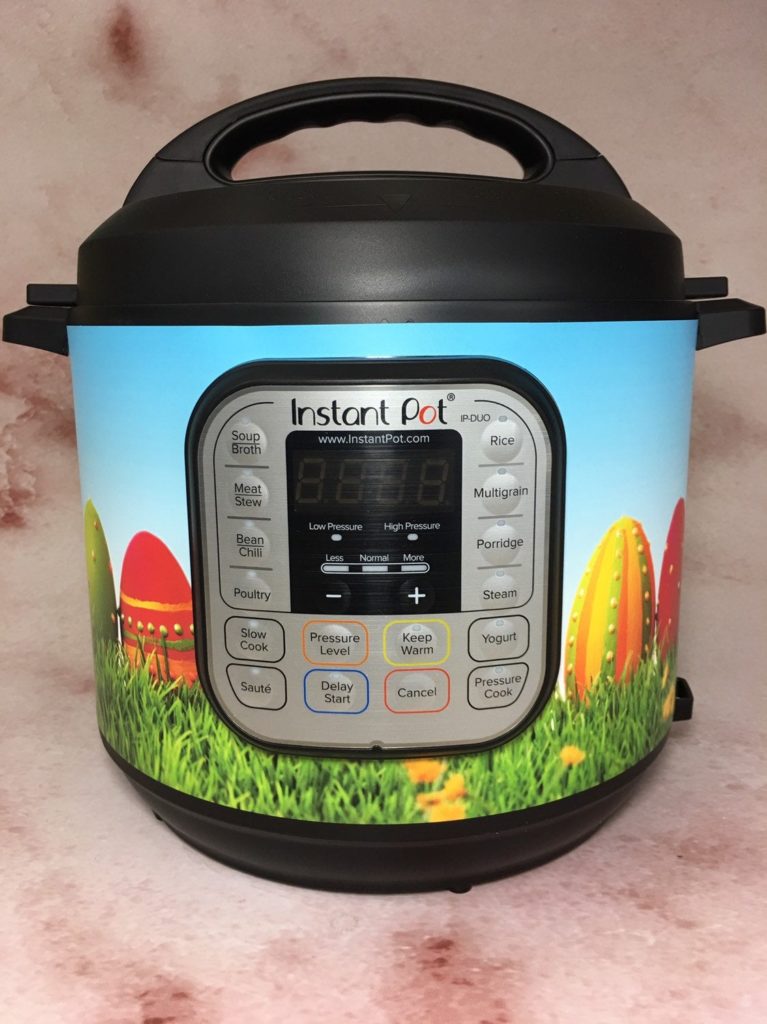 Valentine's day wrap
What better way to show the ones you love how much you care by cooking a delicious meal in a heart wrapped Instant Pot.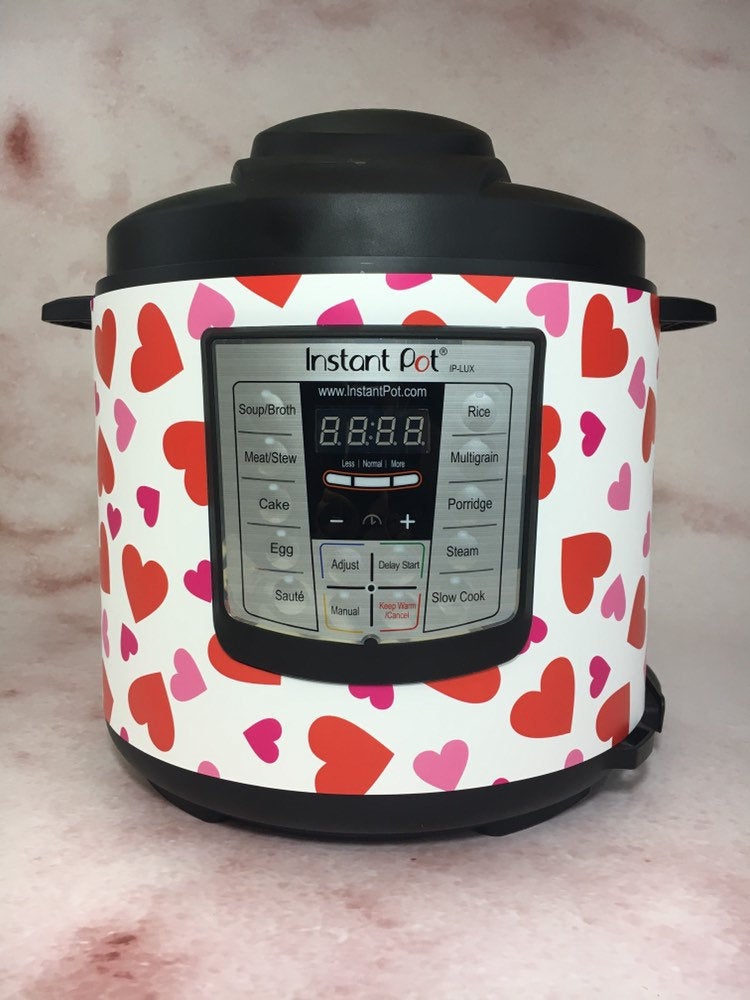 Christmas wrap
For the Christmas holidays, instead of only wrapping gifts, why not wrap your Instant Pot with any of these festive designs: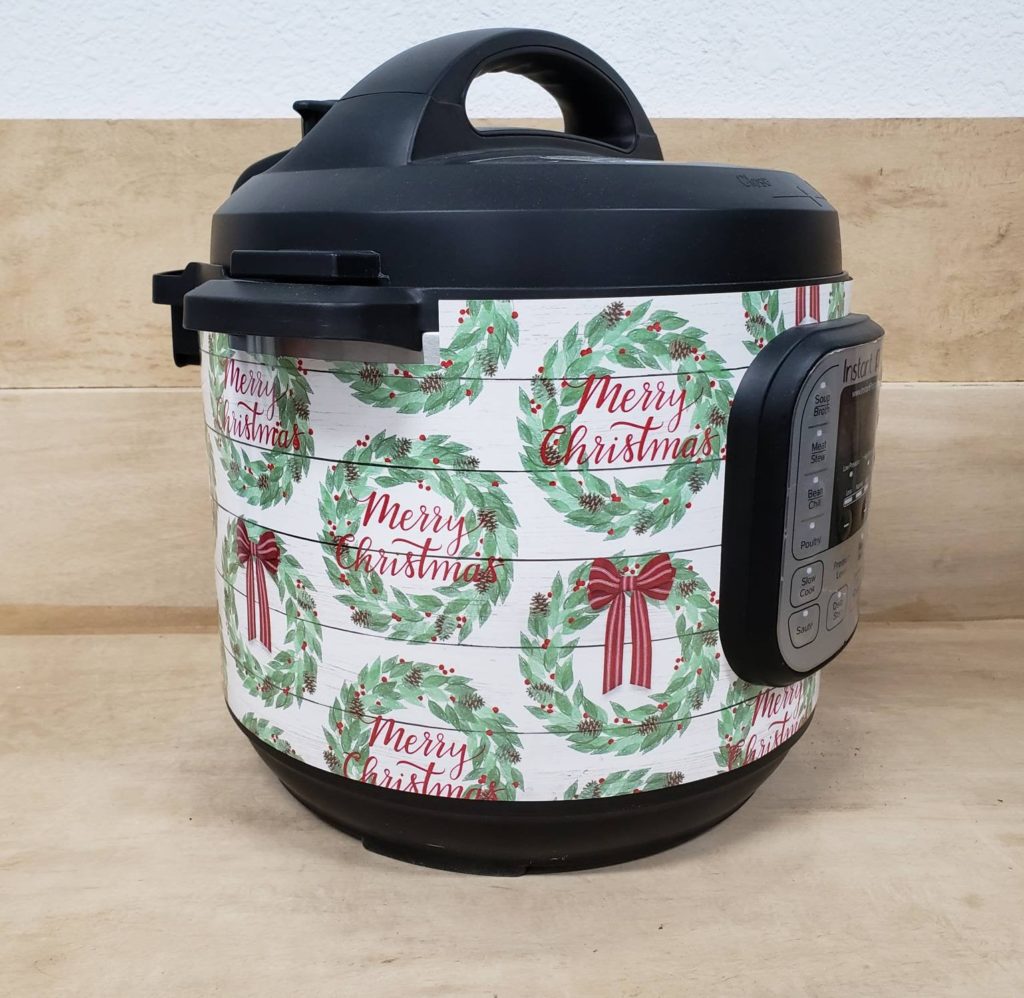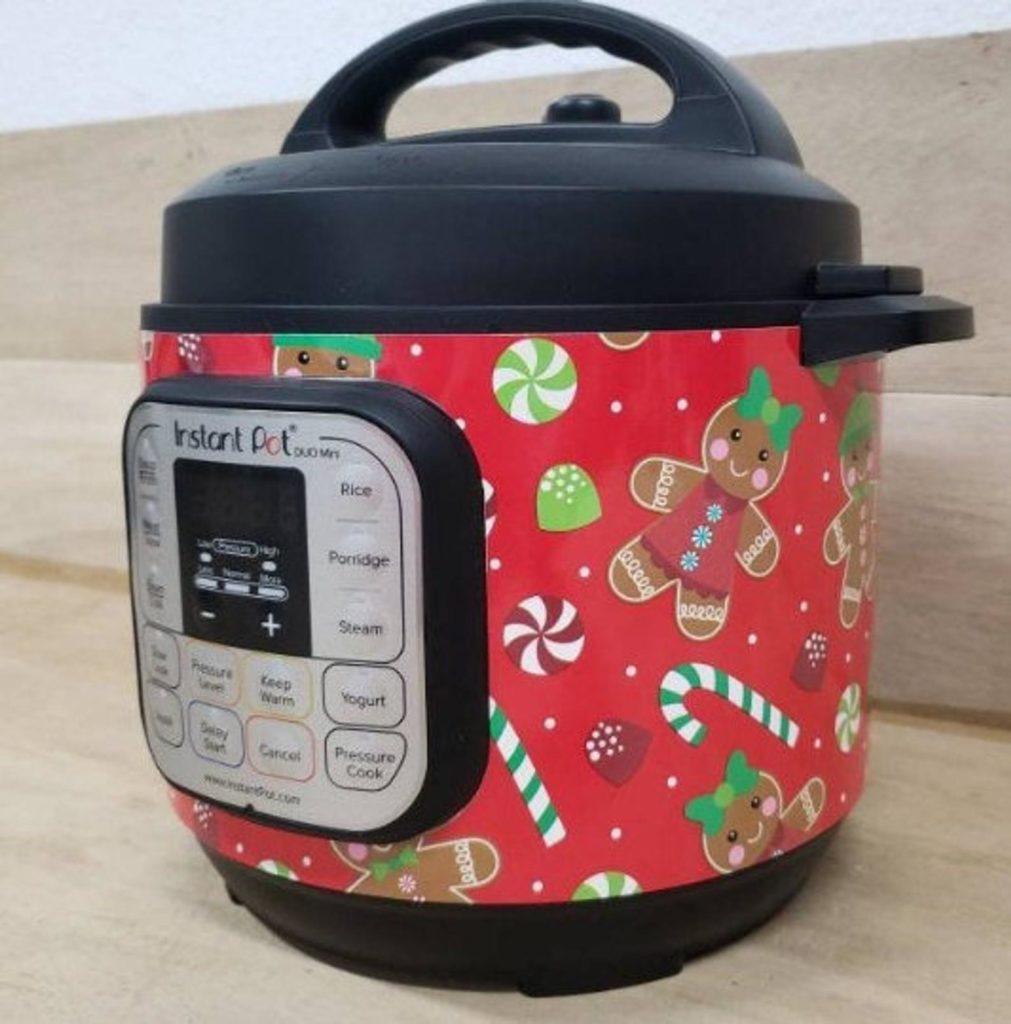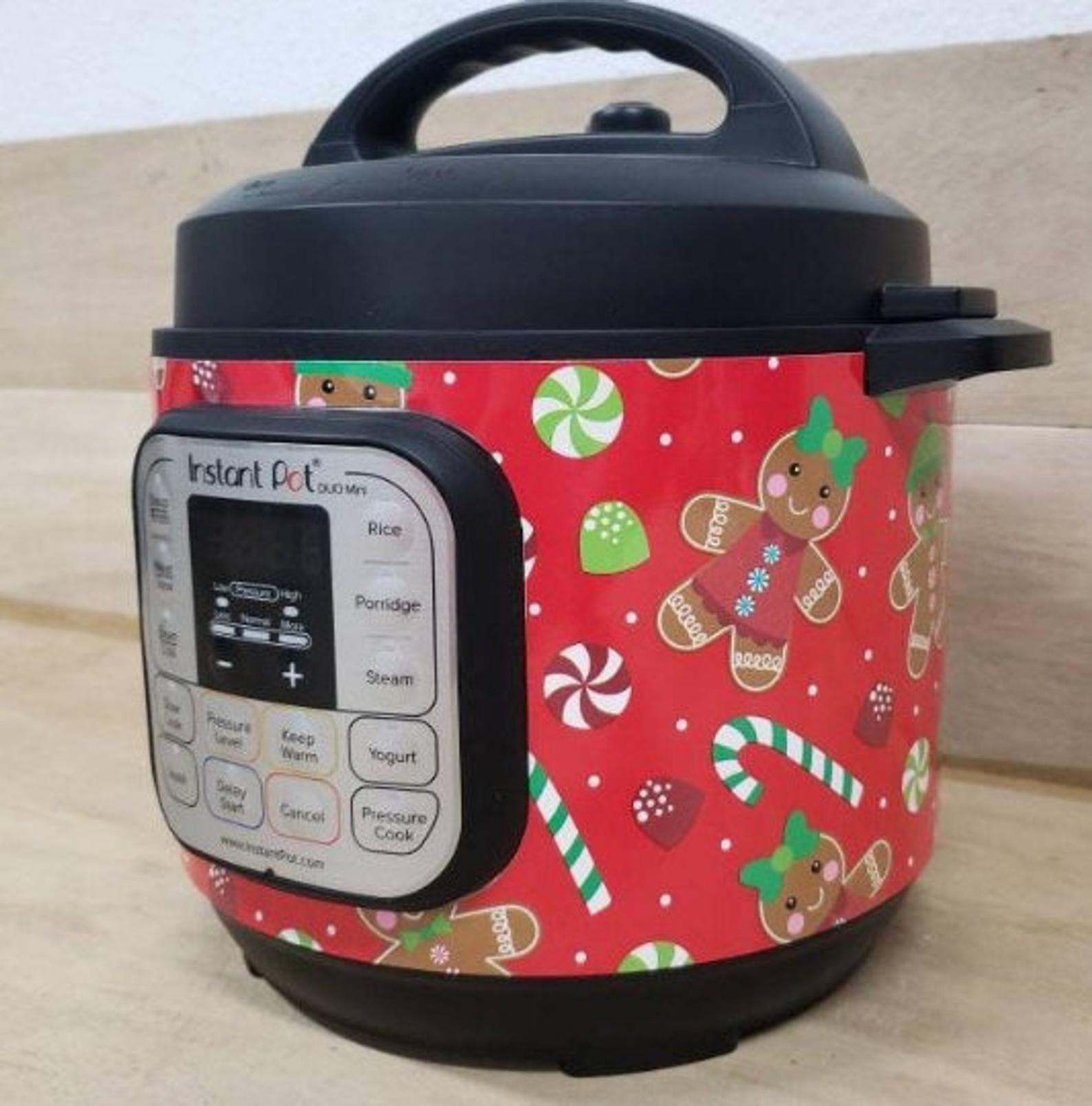 4th of July wrap
Show off your American pride with this patriotic Instant Pot wrap: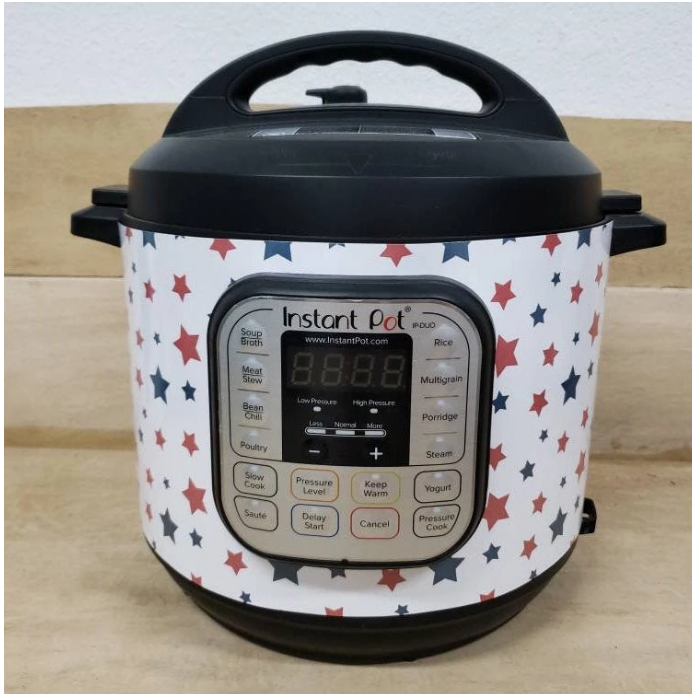 May the 4th