If you're looking for a new robot vacuum, you might be wondering whether it's better to invest in an expensive one or go for a cheaper option. But before you do that, be sure to check out these top five reasons to avoid robot vacuums in the $100 – $300 price range.
Here are five reasons why we think it's worth avoiding a cheap model:
Poor cleaning performance can lead to a frustrating user experience as the robot vacuum may not effectively clean your home.
Some specific use cases may be limited by the features of a cheap robot vacuum.
A cheaper robot vacuum may generate more noise than a pricier option, which can be disruptive during daily usage.
Shorter battery life can cause inconvenience as the robot vacuum may require more frequent charging or may not be able to clean the entire home in one go.
A subpar build quality or technical issues may result in costly repair or replacement expenses, which can be frustrating to deal with.
Waste your time babysitting your robot vacuum and removing it from places it got stuck due to poor navigation.
Continue reading to explore the detailed reasons why you should avoid cheaper robot vacuums, and be sure to read all the way to the end for our recommendations on the best budget-friendly options.
In a hurry? Check out our top 3 budget picks below!
5 Reasons To Avoid Cheap Robot Vacuums
#1. Poor Cleaning Performance:
One of the biggest reasons to avoid cheap robot vacuums is that they often have poor cleaning performance. While they may be able to pick up some surface-level dirt and debris, they may struggle with more challenging messes like pet hair or deep-set dirt.
This means that you may end up having to manually clean your floors even after using the robot vacuum, defeating the purpose of having a robot vacuum in the first place.
#2. Limited Features:
Cheap robot vacuums typically have limited features compared to their more expensive counterparts.
For example, not all robot vacuums will have advanced mapping capabilities using laser-based technologies, which means they may clean your home in a random pattern rather than following an efficient route.
They may also not have advanced sensors that can detect and avoid obstacles, which can lead to damage to your furniture or the robot vacuum itself.
#3. Loud Noise:
Cheaper robot vacuums may be louder than their more expensive counterparts. This can be particularly disruptive if you're trying to work or relax while the robot vacuum is cleaning.
In contrast, more expensive robot vacuums may be designed with quieter motors or sound-insulating materials, making them less disruptive to your daily life.
#4. Short Battery Life:
Another downside of cheap robot vacuums is that they often have short battery life. This means that they may not be able to clean your entire home in one go, which can be frustrating if you have a larger living space.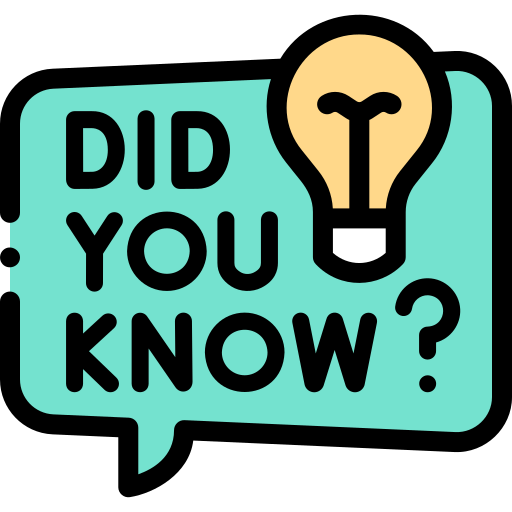 The average person spends 100-150 hours per year cleaning the floors in their home.
Usually, premium robot vacuums offer around 2-3 hours or even more run time. While cheaper robot vacuums will struggle to achieve that battery life – take the iRobot Roomba i3+ model for example (more about it later in the post).
Additionally, a shorter battery life may mean that the robot vacuum needs to be charged more frequently, leading to longer cleaning times.
#5. Poor Build Quality:
Cheaper robot vacuums may be made with lower-quality materials, which can lead to a shorter lifespan. They may break down more quickly or suffer from technical issues, which can be frustrating to deal with.
This is especially important to consider since repairs or replacements may be costly and difficult to obtain, particularly for lesser-known brands.
#6. Waste time:
Having a robot vacuum that you always need to babysit defeats the whole purpose of owning one. The more you have to intervene to help complete a cleaning cycle, the better off you are just cleaning the floor yourself.
Also, cheaper robot vacuums with poor navigation can lead to you having to help it out from time to time from getting stuck.
Check Out Our 3 Budget Option Picks Below
#1. Cheap Budget Pick – Roborock Q5+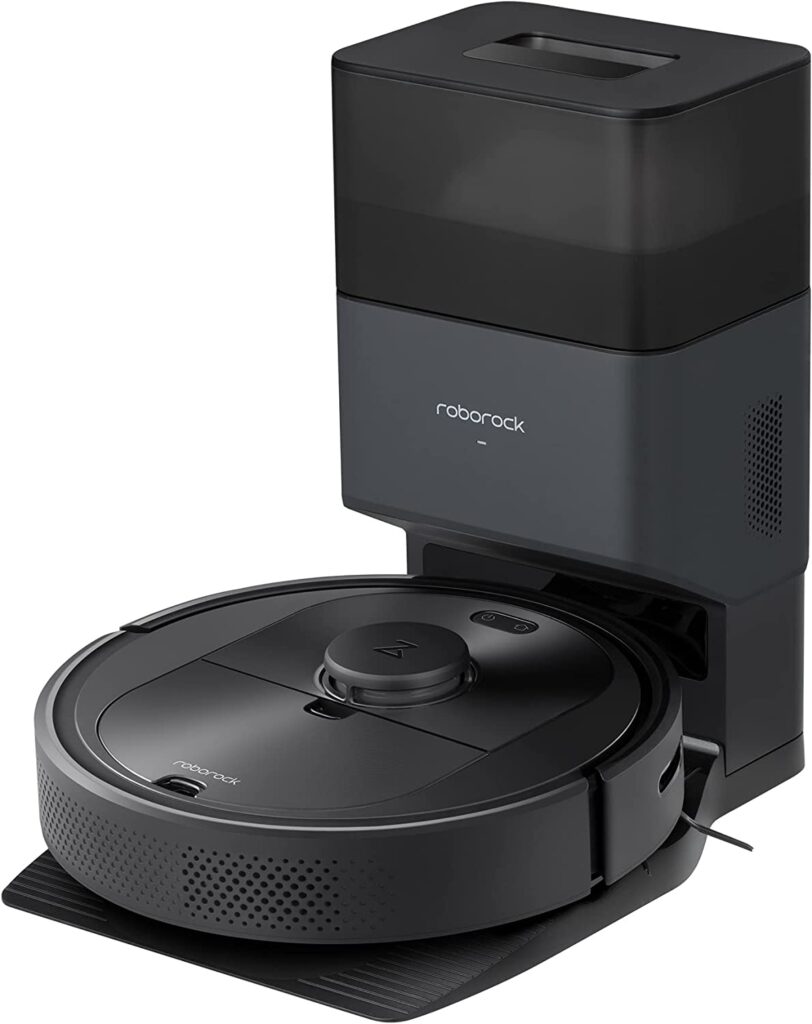 The Self-Empty Dock automatically empties the Q5's dustbin after each cleanup, so you don't have to do it manually or frequently. Its 2.5L dust bag can hold up to 7 weeks of dirt.
Renowned for offering an extensive selection of robot vacuums across different budget categories, Roborock is a highly recognized brand in the industry.
The Roborock Q5+ is an advanced cleaning device equipped with a self-empty dock, making it a reliable and convenient solution for those seeking hands-free and efficient cleaning. This robot vacuum also offers additional features for an enhanced cleaning experience.
What We Like:
Impressive 3-hour max run time for extended cleaning without interruption.
Self-emptying dock station ensures hassle-free cleaning for over a month.
Versatile for use on both hard floors and carpets, and equipped with a multi-plane floating brush that provides better cleaning results by remaining closer to the surface and is also suitable for homes with pets.
What We Didn't Like:
Although decent, but the suction power is not too impressive (offering around 2700 Pa), that said, is still sufficient to provide a decent cleaning and vacuuming experience for everyday household chores. Additionally, you can expect it to offer more suction power than comparable Roomba models.
#2. Cheap Budget Pick – Laresar L6 Pro Robot Vacuum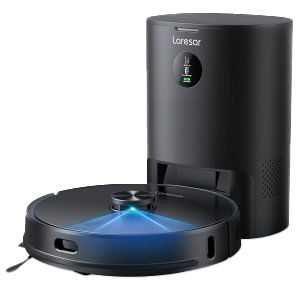 The automatic robot vacuum integrates sweeping, mopping, sweeping & mopping (3-in-1) to meet your various requirements for cleaning rooms. Its 3.5L disposable dust bag holds up to 60 days of dirt and debris, freeing your hands and preventing dust allergies. You can also add Smart Life to the Alexa and Google Assistant apps and then directly control Laresar L6 pro turn on and off by your voice.
The Laresar robot vacuum may not be as widely recognized as other brands on this list, but its notable features include impressive LiDAR navigation technology and a decent suction power, all at an affordable price range.
What We Like:
LiDAR navigation technology for precise mapping of the room.
Comes with a 3.5 L disposable bag which ensures up to two months of hands-free cleaning.
Quite good suction power of 3500 Pa that ensures thorough cleaning of dirt and debris.
What We Didn't Like:
Not a well-known brand in the industry. But If brand trust is not a priority for you and you highly value features, then this will be an excellent deal for you!
>> Check Latest Price Here (on Amazon)
#3. Cheap Budget Pick – Ecovacs Deebot X1 Turbo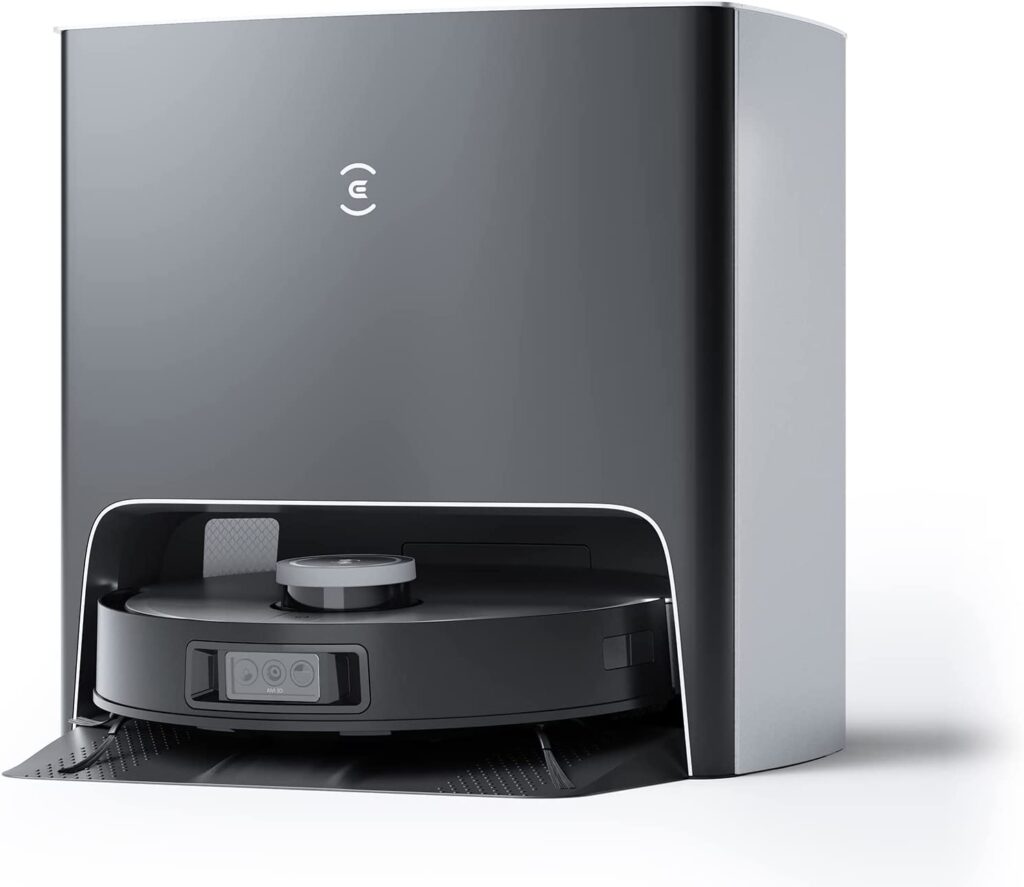 FREE YOUR HANDS WITH AN AUTO-CLEANING STATION. After Vacuuming, your DEEBOT returns to the docking station, where it automatically washes and dries the mopping pads and re-fills water. This brings your mopping experience to a whole new level of convenience.
Ecovacs is a reputable brand that produces a range of robot vacuums to suit different budgets. The X1 Turbo model is a great option for those in need of a powerful suction at an affordable price range. While it may be slightly more expensive than other robot vacuums in this guide, it is well worth the investment.
What We Like:
Quite impressive suction power of up to 5000Pa, which gives a flagship-level cleaning experience. This range of suction power is usually available in the premium robot vacuums.
Comes with an auto-cleaning station which provides a hands-free cleaning experience.
What We Didn't Like:
Slightly more expensive than other robot vacuums in the similar range.
Probably the biggest drawback is it doesn't come with an auto-dust emptying feature. This feature is usually available in its premier models of Ecovas, like Deebot Omni and N8 Pro+ robot vacuums.
#4. iRobot Roomba i3+ Evo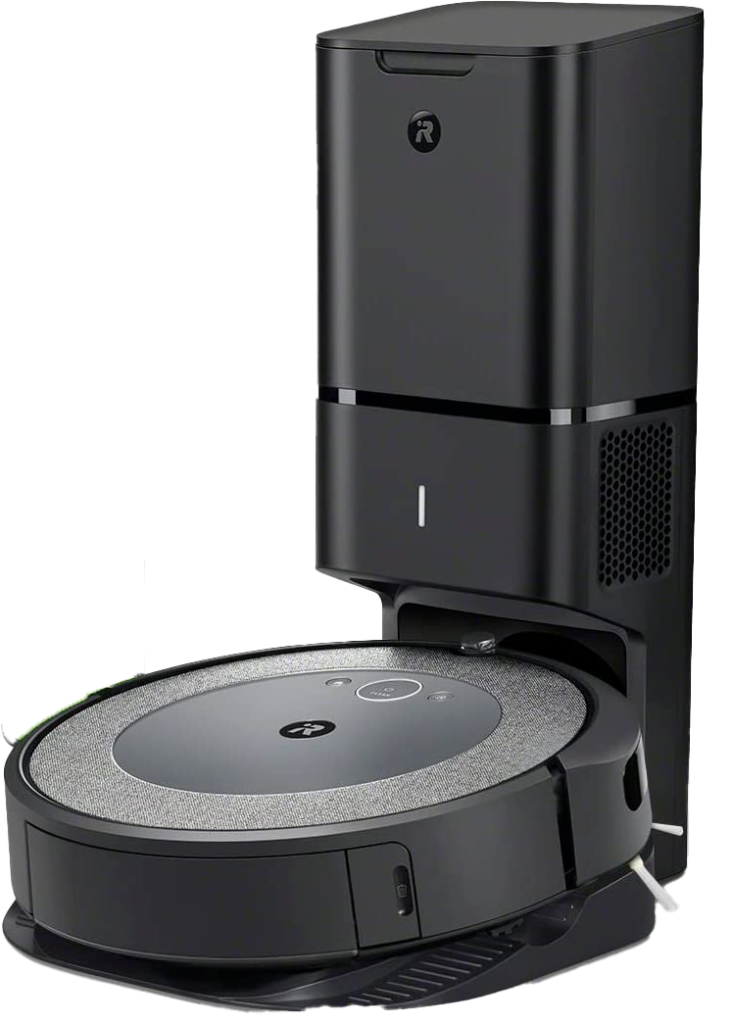 POWERFUL CLEANING—SCHEDULED AROUND YOUR LIFE – Roomba i3+ EVO takes care of dirt and messes with a Premium 3-Stage Cleaning System and 10x the Power-Lifting Suction. Compared to Roomba 600 series.Runtime : 75 minutes
The iRobot Roomba i3+ Evo is likely the most affordable robot vacuum on our list, making it a suitable option for those on a tight budget. It comes from the reputable brand iRobot, which is an added plus; however, there are also a few drawbacks to consider before making it your final choice.
What We Like:
Comes from a well-known brand in the robot vacuum space so there's no worry of replacement parts and quality in general.
Equipped with self-emptying features like other robot vacuums we discussed in this list which ensures a hands-free cleaning experience for up to 60 days.
What We Didn't Like:
Run Time is not impressive – only offering 75 minutes.
The robot vacuum tends to bump into things from time to time. However, this can be corrected in a future update.
Finally, we would like to emphasize that while cheap robot vacuums may have their benefits, investing in a high-quality robot vacuum is worth considering if you are a frequent user of these cool gadgets. For those with the budget, we recommend checking out our detailed guide on the most expensive robot vacuums.
Important Final Thoughts
Time is the most precious resource in the world. Every second that passes will never be seen ever again! One of the main reasons why I love robot vacuums is because of the life-changing time savings you receive back.
However, this is difficult to achieve with cheap robot vacuums, a more hand-off autonomous solution comes at a premium cost. Although more expensive robot vacuums don't always equate to reliability and time savings, you should be mindful of buying a robot vacuum in the $100 – $300 price range.
Once again, be warned, you may pay less in the short term, but you'll pay more in the long term with your time and frustration.